Over the next week or so, we'll again break down what went wrong and what went right for the 2009 Yankees. The series this year will be much more enjoyable than the last.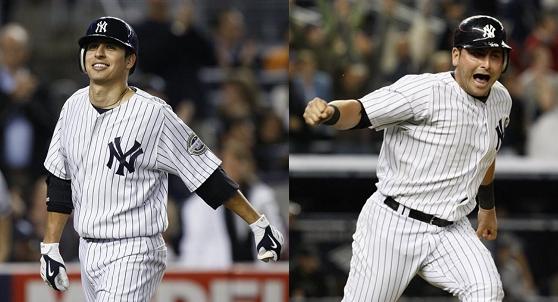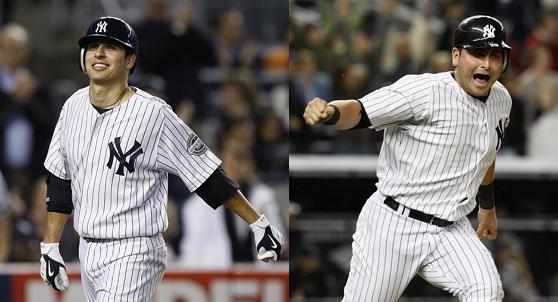 The Yankees lost a major piece of their team before the season even started, as Alex Rodriguez went down with a torn hip labrum that would keep him out for well over a month. Some people (who shall remain nameless) actually thought the team would be better off without him, but after a three week stretch of seeing Cody Ransom hit .180-.226-.320, everyone was singing a different tune. But I digress.
Ransom, slated to begin the year as the backup infielder, was pushed into every day duty, and taking Ransom's place as the utility infielder was young Ramiro Pena. The Yankees could have gone with the easy move and taken the veteran Angel Berroa out of Spring Training, but Pena made a strong impression in camp thanks to all the extra playing time he received while Derek Jeter and Robinson Cano were away at the World Baseball Classic.
The then 24-year-old infielder had hit just .266-.330-.357 with Double-A Trenton in 2008, but his outstanding glove work meant he could still contribute something positive to the team. Ransom went down with a quad injury in late April, which meant Pena would have to hold down the fort at third base until A-Rod returned. The kid from Monterrey went on to hit .333-.375-.367 in nearly two weeks of playing time, and put up a crazy good +12.5 UZR/150 at the hot corner. Against the Angels on May 1st, Pena's two run single in the eighth helped the Yanks overcome a five run deficit with just five outs remaining.
Unfortunately, A-Rod wasn't the only prominent Yankee to miss time with injury in 2009. Jorge Posada missed most of May with a hamstring injury, and if that wasn't bad enough, backup catcher Jose Molina also missed most of the month with a similar injury. The Yankees were forced to turn to the unproven Francisco Cervelli, who at the time was hitting just .190-.266-.310 in Double-A. Cervelli hit .286-.302-.310 in Posada's and Molina's stead, flashing some serious defensive skills behind the plate.
With the Yanks' lineup struggling immensely in mid-June (13 runs in their previous six games), Cervelli hit the first homer of his career in Atlanta, tying the game and helping wake up the dormant offensive monster. The Yanks were just 38-32 at that point, but after Cervelli's jack helped get the offense back in order, they went 65-27 the rest of the way.
Both Pena and Cervelli started the year as the third best option at their respective positions, but both performed when the team needed them most. Cervelli gunned down 10 of 13 potential basestealers, and Pena gobbled up everything hit within shouting range of him at three infield positions. Their youthful energy was a joy to watch and also a welcome addition to a team that can be a little uptight at times.