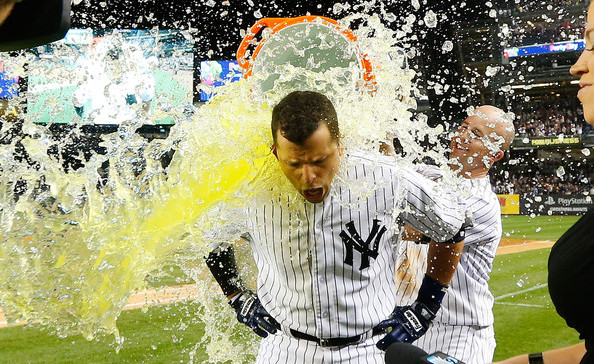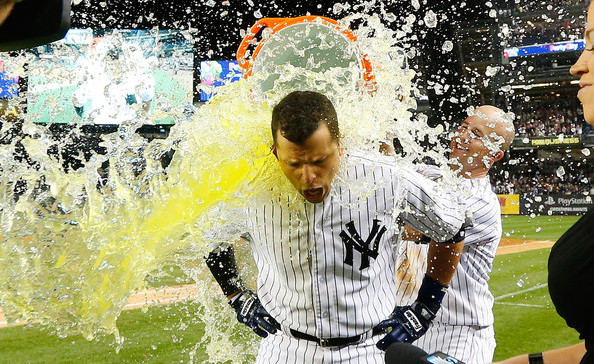 Earlier today we discussed the Yankees' most important pickup of the offseason. Now it's time to look at the other end of the spectrum and discuss their biggest loss of the winter. "Loss" is kind of a weird term here because sometimes teams willingly let a player get away, either by trading them or by simply declining to pursue them as a free agent. Other times it's a true loss. They wanted him to keep him but couldn't.
As with offseason additions, some offseason losses are bigger than others. Shawn Kelley (traded to the Padres) and Ichiro Suzuki (left as a free agent) saw a lot of playing time with New York the last two years but they aren't major offseason losses, right? Both have already been replaced by younger if not better players (David Carpenter and Chris Young). Not counting Kelley and Suzuki, the Yankees lost six players this winter who they could end up missing quite a bit, not just in 2015, but beyond as well. Let's run 'em down.
C Frankie Cervelli
Cervelli's time in pinstripes was quite a ride. He developed a lot of die-hard defenders who believe he could be a starting catcher for like half the teams in the league, but, in reality, we never saw anything more than flashes of his ability between injuries. Cervelli, who turns 29 next week, has two years of team control remaining and was traded to the Pirates straight up for southpaw Justin Wilson this winter. John Ryan Murphy figures to step in to replace Cervelli as Brian McCann's backup catcher this year.
RHP Shane Greene
Greene, 26, was a very nice surprise for the Yankees last year. He came up from the farm system as a drafted and developed player, and gave the team 78.2 innings of 3.78 ERA (3.73 FIP) ball. Greene's stuff is very lively and it appears he overcame his career-long control problems with some mechanical tweaks in 2013. Without those tweaks, he's probably not a big league starter. At least not one who impresses everyone as much as he did last year. Greene came up for good last July and has all six years of team control remaining. He was traded for Didi Gregorius over the winter.
RHP Hiroki Kuroda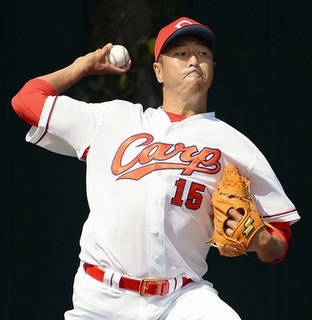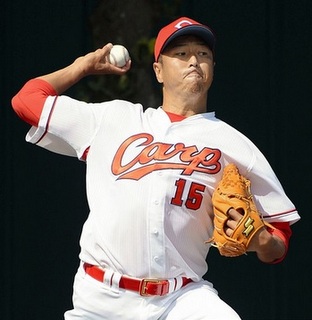 I'm guessing that if the 40-year-old Kuroda was willing to pitch for the Yankees another year, the team would have brought him back with open arms. Hiroki's game slipped a bit last year (3.70 ERA and 3.60 FIP) but he's an innings eater and the kind of reliable arm the Yankees lack right now. Of course, he opted to return to the Hiroshima Carp for the final season of his career — and took a massive pay cut to make it happen — so the Yankees didn't even have a chance to bring him back. The rotation sure would look much more sturdier with Kuroda, wouldn't it?
RHP David Phelps
The Yankees and Marlins reversed roles this winter. Usually the Marlins are the team trading away a player just as he starts to get expensive through arbitration. Instead, the Yankees traded Phelps to the Marlins just as he hits his arbitration years. Phelps, 28, spent three years as a nice swingman with New York (4.21 ERA and 4.20 FIP) and, frankly, the team could still use him for rotation depth. Instead, they used him to get Nathan Eovaldi and Garrett Jones. Phelps is under team control as an arbitration-eligible player through 2017.
UTIL Martin Prado
Prado was the other piece — the main piece, really — that went to Miami in the Eovaldi trade. Before the trade, the 31-year-old Prado was slated to serve as the team's starting second baseman and was basically their best right-handed hitter. He had a 146 wRC+ in 37 games with the Yankees last year thanks to real nice four-week stretch before going down with an emergency appendectomy, though over the last two years he had a 103 wRC+. That's the real Prado, not the guy we briefly saw in pinstripes last year. Either way, the Yankees could use his right-handed bat and versatility, as could just about every team. Prado has two years and $22M left on his contract.
RHP David Robertson
At some point early in the offseason the Yankees decided to let Robertson walk as a free agent and replace him with the cheaper and comparable Andrew Miller while also gaining a supplemental first round draft pick in the process. It's a sound baseball move, albeit one that seems to be unpopular because the team let a homegrown Yankee walk and replaced him with an ex-Red Sox crony. Robertson, 29, has been an elite reliever for four years running even though his FIP has gradually climbed from 1.84 in 2011 to 2.49 in 2012 to 2.61 in 2013 to 2.68 in 2014. Robertson took a four-year, $46M deal from the White Sox, and really, is it hard to envision a scenario in which the Yankees wish they could trade Miller and that draft pick for Robertson at some point in the next four years?
* * *
As a reminder, this poll is trying to balance the loss of each player in the short and long-term. Kuroda would only be a one-year addition but he would be a really important one-year piece. Other veterans like Robertson and Prado are more likely to decline going forward rather than improve or even just maintain their current level of performance. Greene and Phelps are still young enough that their best years may be ahead of them, however. Time to poll.
Who was NYY's biggest loss of the offseason?