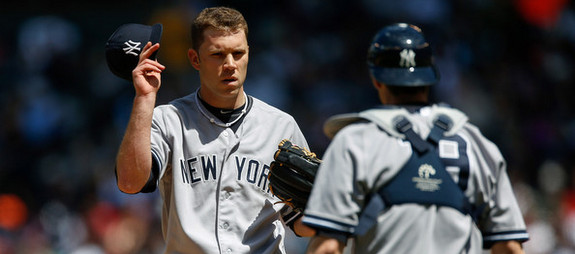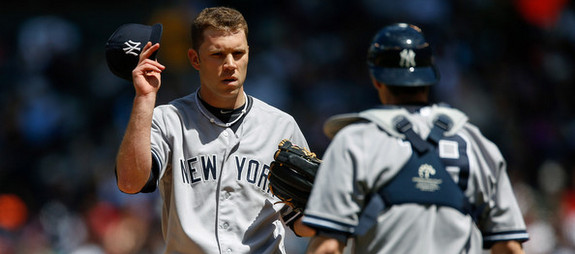 As we await the results of the MRI on Eduardo Nunez's right knee, here are some more injury updates courtesy of Mark Polishuk:
Robinson Cano (hand) received treatment yesterday but will not know if he can play in tomorrow's series opener against the Orioles until he takes batting practice. "The swelling has decreased," said Cano. "I'll swing in the cage and see how it feels, try to get ready for batting practice. I would say during batting practice, I would know."
David Phelps (forearm) has been working his way back from two different strains. "I think it's pretty soon he'll pick up a ball," said Joe Girardi. There's almost no chance Phelps will return this season if he hasn't even started playing catch yet.
Michael Pineda (shoulder) has been throwing side sessions in Tampa. Yesterday we heard he had started throwing off flat ground, but that report was ten days old. My bad. Good to know he's actually gotten back on a mound. At this point, it seems unlikely Pineda will join the team in September, which means he won't qualify as a Super Two.
Zoilo Almonte (ankle) has started hitting off a tee and soft toss. There's a chance he'll be able to take regular batting practice by the end of the week. Almonte's rehab was delayed because he had his wisdom teeth removed. This season, man.
Travis Hafner (shoulder) has also started hitting off a tee and soft toss. Like Almonte, he could start taking regular ol' batting practice before the end of the week. Remember when he hit .318/.438/.667 (196 wRC+) in April? Good times.