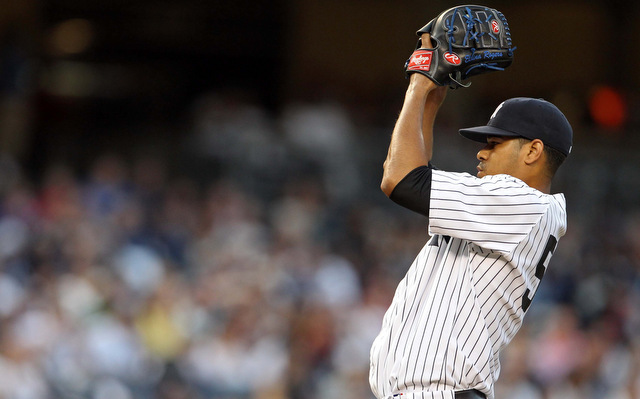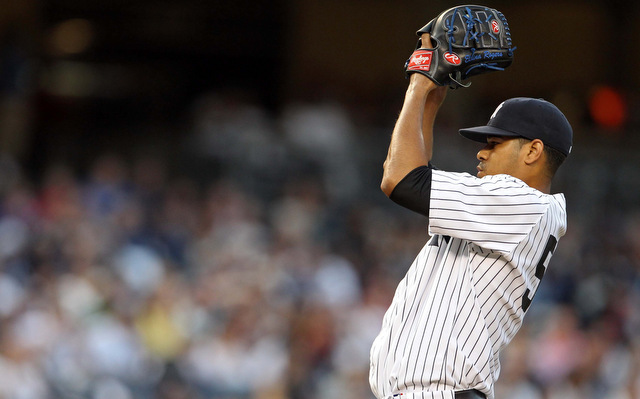 Outside of some minor tinkering here and there, it appears the Yankees are done with their major offseason moves and are basically set heading into Spring Training. Pitchers and catchers report in a little less than five weeks now. Barring a surprise big move, there's not much left on the agenda other than adding pitching depth. Someone like Johan Santana, maybe.
Anyway, with Spring Training on the horizon, we're going to rank and analyze the roles of everyone on the 40-man roster these next two weeks. The rankings are based on the player's importance to the 2015 Yankees as well as their importance to the team long-term, and we've lumped the players into ten easy to post tiers. Needless to say, these rankings are completely subjective (and more difficult than you think) and you're going to disagree with them at some point. Something like this has no right answer.
The series starts today with the bottom of the list, Nos. 32-40. Tier ten. These are the spare part players. Up-and-down bullpen arms, bench players on one-year contracts, guys like that. The fringe players who will inevitably see time with the big league team this year but aren't expected to play a major role, either in 2015 or down the line. Let's get to it.
No. 40: Chris Martin
2015 Role: Up-and-down arm. The Yankees acquired Martin from the Rockies for cash last week because they felt he was a minor upgrade over Gonzalez Germen, who they felt was a minor upgrade over Preston Claiborne earlier this offseason. Martin will get a look in Spring Training and, if he impresses, he'll put himself in position for a call-up later this year.
Long-Term Role: Really doesn't have one. Martin is a big dude — he's listed at 6-foot-8 and 215 lbs. — with a mid-90s fastball, a low-80s curve, and a history of missing bats in Triple-A (9.6 K/9 and 24.9 K% in 77 innings), so he could always have instant success and carve out a place in middle relief. If that happens, Martin could stick around all year and be part of the bullpen mix in 2016, but that's the best case scenario.
No. 39: Chase Whitley
2015 Role: Another up-and-down arm, except Whitley at least has the ability to contribute as an emergency rotation option if necessary. He's not strictly a bullpen arm like Martin. The Yankees more or less know what they have in Whitley and he'll head to Triple-A Scranton when the season begins, biding his time until reinforcements are inevitably needed.
Long-Term Role: A spare arm until he runs out of minor league options or an upgrade comes along, whichever comes first. Whitley did not use an option last season — he was only sent down for ten days in late-August and it takes 20 days to burn an option — so he has all three remaining, meaning he can go up and down in 2015, 2016, and 2017. If he shows the ability to contribute as a spot starter, Whitley will stick around.
No. 38: Jose DePaula
2015 Role: Again, up-and-down arm. DePaula is a legitimate starter, not a pure reliever like Martin or a career reliever recently converted into a starter like Whitley, and he gets bonus points for being left-handed. The Yankees like DePaula enough that they gave him a big league contract as a minor league free agent this offseason even though he's yet to reach MLB.
Long-Term Role: DePaula only has one minor league option remaining, which means his time in the organization might not extend beyond the 2015 season. A trip to Triple-A Scranton is in the cards to start the year, and if DePaula gets called up at some point, he'll have to impress enough to stick around next year, even if it's as nothing more than a long man. In a nutshell, DePaula has replaced Vidal Nuno on the 40-man roster. Similar pitchers, same sort of role.
No. 37: Austin Romine
2015 Role: Considering he is out of minor league options and can not go to Triple-A without first passing through waivers, there's a good chance Romine will no longer be with the organization come Opening Day. Catchers are hard to find, so the Yankees figure to keep Romine through Spring Training in case Brian McCann or John Ryan Murphy gets hurt. His 2015 role is emergency extra catcher.
Long-Term Role: Nothing more than being the emergency catcher at this point. Romine's career stalled out the last few seasons and being out of options means decision time has come. If the Yankees don't need him to start the season as an injury replacement, Romine will probably be traded — in a small trade for a small return — to a catcher-needy team rather than go on waivers. It would be a surprise if he clears waivers and is able to go to Triple-A to back up Gary Sanchez.
No. 36: Chris Young
2015 Role: Fourth outfielder who will see most of his time against left-handed pitchers. Young might also replace Carlos Beltran for defense in the late innings of close games. He had a strong September cameo in pinstripes and returned to the team on a one-year, $2.5M contract with nearly $4M in incentives.
Long-Term Role: Young's days as an everyday player are over, and since he's on a one-year contract, the Yankees have no real ties to him. They can cut him loose if he doesn't produce during the season or walk away if a better option comes along next offseason. And, of course, they'll always have the option of re-signing Young if he excels in his part-time role this summer.
No. 35: Brendan Ryan
2015 Role: It appears Ryan will again be on the bench as New York's extra infielder this coming season, though I suppose there's a chance he could get pushed out by someone like Jose Pirela or Rob Refsnyder in Spring Training. There's definite value in Ryan's ability to play above-average defense at shortstop and that will keep him in the organization and on the roster, in my opinion.
Long-Term Role: Ryan is entering the second year of his two-year contract, though the deal includes a $2M club option and a $1M player option for 2016. (If the Yankees decline the club option, Ryan can still exercise the player option.) The Yankees don't have any upper level shortstop prospects capable of replacing Ryan next year, so right now it looks like he has a decent chance to stick around as a bench player beyond the 2015 season.
No. 34: Stephen Drew
2015 Role: Everyday second baseman or close to it — Drew could sit against tough lefties or be pushed into a straight platoon role if, say, Refsnyder forces the issue in camp. I do expect him to at least start the season as the regular second baseman though. Drew will hit in the bottom third of the lineup and hopefully produce like he did in 2013, not 2014. His left-handed swing fits well in Yankee Stadium.
Long-Term Role: Drew doesn't have a long-term spot with the team. He's on a one-year contract worth $5M with some incentives, but Refsnyder is coming and the Yankees seem to be making a concerted effort to get younger. Bringing Drew back was about adding depth, not blocking Refsnyder. It's always possible the Yankees will bring Drew back after the season if he plays well, but it's hard to think he'll be penciled in as a regular again. He's a stopgap, plain and simple.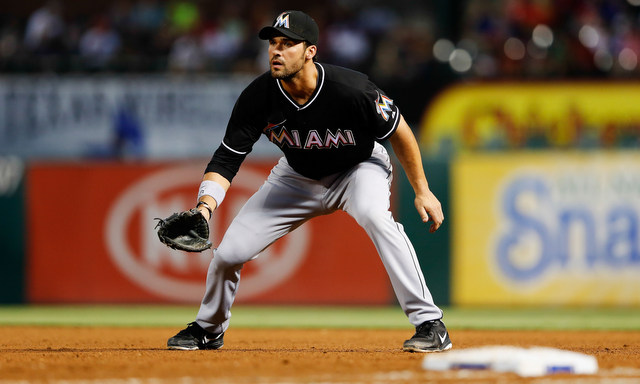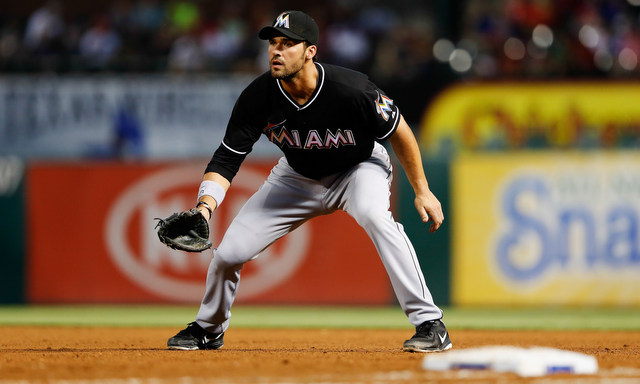 No. 33: Garrett Jones
2015 Role: Oft-used bench player who will provide backup at first base, right field, and DH, three positions where the Yankees have major injury risks in Mark Teixeira, Beltran, and Alex Rodriguez. I think the health concerns of those three guys give Jones a clear path to 400 or so plate appearances in 2015, which might be just enough to expose his weaknesses. That said, his left-handed power is a great fit for Yankee Stadium.
Long-Term Role: Jones, who came over from the Marlins in the five-player Martin Prado/Nathan Eovaldi trade a few weeks ago, will earn $5M in 2015 before becoming a free agent. Given his lefty pop and ability to positions where the Yankees need depth, the team could look to bring Jones back in 2016 if he contributes as hoped this summer. He fits the roster very well.
No. 32: Esmil Rogers
2015 Role: Swingman. Rogers has worked as both a starter and reliever in his career — including last season, when he made eight starts and 38 relief appearances between Triple-A/MLB and Yankees/Blue Jays — and he steps right into David Phelps' old role. He actual made three starts in winter ball this offseason and will presumably come to camp stretched out just so the team has options to cover for the risky rotation.
Long-Term Role: The Yankees somewhat surprisingly kept Rogers this offseason. He was a prime non-tender candidate, but they instead cut his salary the maximum allowed by the Collective Bargaining Agreement and kept him around as depth. Rogers will remain under team control as an arbitration-eligible player in 2016 as well and could definitely return to the team, especially if he fills that swingman role as well as Phelps did.
Coming Tuesday: Nos. 26-31. A collection of prospects who could help in limited roles in 2015.