Happy pitchers and catchers day, everyone. Got eleven questions for you in this week's mailbag. Use the "For The Mailbag" form to send us any questions throughout the week.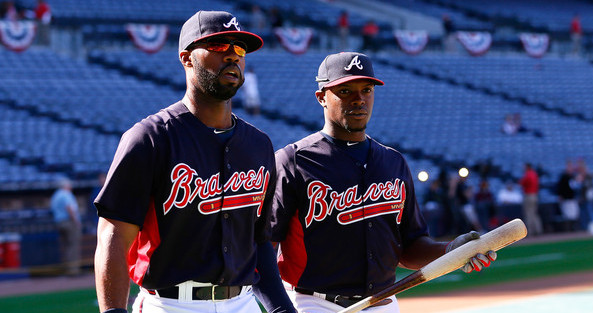 Vinny asks: Do you see a scenario next offseason where the Yankees sign one of Jason Heyward or Justin Upton and deal Brett Gardner?
Sure, it's definitely possible. Both Heyward and Upton are going to get $100M+ rather easily — Heyward could get $200M+ if he has that big breakout year offensively everyone is waiting for — and the Yankees might go for it because they're both so young. Upton turns 28 in August and Heyward turns 26 in August, so they'd be getting multiple prime years, not just decline years. Upton's a much better hitter than Heyward and the Yankees do need an impact bat (especially a right-handed one) more than they need another defense first outfielder. Sign Upton to Jacoby Ellsbury's deal (seven years, $153M), then flip Gardner for a pitcher? I wouldn't say it's likely, but I do think it's possible.
Jerome asks: If you were elected commissioner, what changes to the game would you try to impose?
Prior to last year, I would have said instant replay was my number one priority, but baseball has that now. The system is imperfect but it's good enough for me. I would love to get the strike zone automated with lasers or radar or however the hell they would do it, but the umpires' union wouldn't go for that. Calling balls and strikes is their baby. They're not giving that up.
So, instead, I would look at speeding up the game by having hitters keep one foot in the box at all times — I don't think pace of play is a major issue but I do think it is something that can be improved — and figure out how to get the Mets some real owners. What's going on in Flushing can't continue. It's an embarrassment to the league. I'm sure that will be a legal mess but it's something I consider important. I'd also look into expanding and adding two teams. (Interleague play is too popular among casual fans to eliminate it.) The game appears to be healthy enough financially to support two new franchises, so let's do it. It'll spark interest. Those would be my major points.
Dan asks: If you can only attend one of the scheduled retirement ceremonies, which one would you attend?
I think I would go to Jorge Posada's. I would rank my favorite dynasty era Yankees 1) Mariano Rivera, 2) Posada, 3) Bernie Williams, 4) Andy Pettitte, and 5) Derek Jeter. (Note: This doesn't mean I hate Jeter.) I would absolutely love to go to all four ceremonies this year and I'm going to try to do that, but if I had to pick just one, it would be Posada's. Switch-hitting catchers with power, patience, and a fiery attitude are my jam.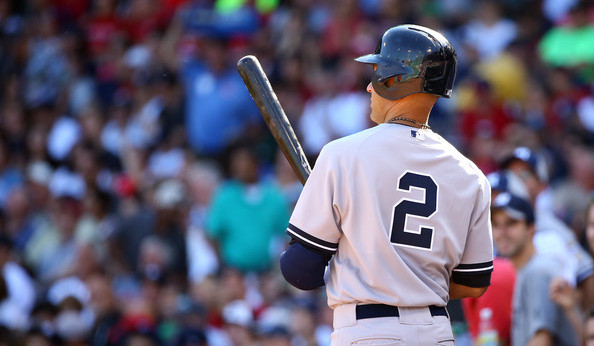 Christian asks: Will Jeter get a monument in Monument Park? And if so, when will that happen?
I actually answered this question in a previous mailbag but it is worth revisiting in the wake of the recent retired numbers news. Here's what I said on September 26th of last year:
I was thinking about this yesterday and decided against including it in the thoughts post. Right now there are monuments for Babe Ruth, Lou Gehrig, Mickey Mantle, Joe DiMaggio, Miller Huggins, and George Steinbrenner in Monument Park. All of them were dedicated posthumously. If the Yankees decide to add a monument for Jeter after he retires, he'll be the first person to have one dedicated in his honor while still alive. So, really, this question is asking whether he will be worthy of a monument in 40, 50, 60 something years. My answer is yes. Jeter is the greatest Yankee since Mantle and he was at the core of their most recent dynasty. If he isn't worthy of a monument, I'm not sure how anyone else would be.
All of that still stands. My opinion hasn't changed since September. I do think Jeter is worthy of a monument but is he going to be the first guy to have one dedicated while still alive? That's the real question.
Douglas asks: Is there any chance one of the "core four" or Bernie pop up at spring training as a "special guest instructor?"
Oh absolutely. Bernie, Posada, and Pettitte have all already been to camp as guest instructors in previous years, I'm pretty sure multiple times too. Rivera recently told the Associated Press he will not be in camp as a guest instructor this spring but is open to doing it in the future. "It's too early. I have a lot of other things to do besides that. I'm focusing right now on the church," he said. As for Jeter, I'm guessing he will spend some time away from baseball so early into his retirement, especially since he seems to have all this other business stuff going on. That said, he does live in Tampa, so he might pop by this year. Eventually he'll be back as a guest instructor. I'm pretty sure of it.
Joe asks: Will 2015 be the first season since 1992 that the Yankees did not have a future Hall of Famer on the roster?
Yeah it looks like it. The Yankees have had at least one future Hall of Famer on the roster every year from 1993-2014 thanks mostly to Wade Boggs and Jeter, but there were other notables like Rivera and Ichiro Suzuki along the way. Alex Rodriguez has had a Hall of Fame career but there's no way he'll get voted in at this point. The players on the projected Opening Day roster with the best chance to get into Cooperstown are Carlos Beltran and CC Sabathia. Sabathia was on the Hall of Fame track until these last two years, and Beltran's right on the bubble. JAWS says Beltran is just short and I think his case will be better if he gets over 400 homers (he's at 373). Right now, I get the feeling Beltran's going to fall short of Cooperstown.
Andrew asks: What kind of free agent contract do you think Chase Headley would have gotten if it weren't for his ridiculously good 2012 season?
Headley's monster 2012 season was so obviously a career year. He's not going to do that again and I don't think the Yankees or any other team expects him to. It definitely helped him this offseason though, the same way Ellsbury's career year helped him last offseason. Teams still absolutely pay for past performance, just not as much as they once did. Headley signed for four years and $13M annually this winter. Without that career year, I think he'd end up with something like four years and $10M annually, or maybe even three years and $10M annually. Jed Lowrie got three years and $7.6M per year this winter and Headley's clearly a better player. The gap is bigger than $2.4M per year. So my guess is four years and $40M total without that huge year.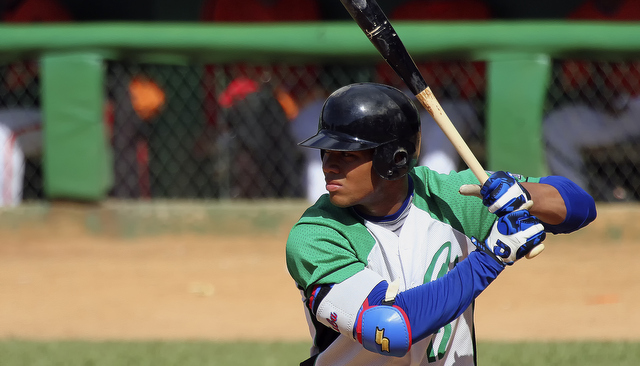 Nicolai asks: Wouldn't every team that signs Yoan Moncada trade him under almost no circumstances for several years? I mean, how could you get even close to equal value in a trade considering his signing bonus?
Yeah pretty much. I mean, sure, there's always a chance he could end up in a blockbuster for someone like Mike Trout or Bryce Harper in a year, but the chances of that happening are remote. Whoever spends all that money to sign Moncada is going to hold onto him as long as possible and tout him as the future of the franchise — their Trout or Harper, basically — until they're blue in the face. The team that signs Moncada is paying all that money because they really want him. Not to trade him in a year or two.
DJ asks: Are we seeing a "golden age" of Cuban talent? Scouts seem to be especially high on Yoan Moncada, Yoan Lopez and now Yadier Alvarez. Are these prospects really this great or are their agents/handlers just doing a great job of selling them to the baseball world?
It sure seems like a golden age, doesn't it? Every year there's one or two top guys — like top top guys, Yasiel Puig and Jose Abreu, etc. — becoming available and eventually the well will dry up. The island isn't that big. I don't know when that will happen, but eventually all the top (top) players will be off the island and Cuba will become something like the Dominican Republic and Venezuela, when the best players available each year are 16-17 year old kids. That shift might be happening right now with the 19-year-old Moncada and 18-year-old Alvarez being the current top available position player and pitcher, respectively. It may seem like it now, but Cuba's not going to keep spitting out 20-something superstars forever.
James asks: How long does a team control a player after they sign them as an international free agent? In other words, how many years are you getting Moncada for by giving him a signing bonus of $30-40 million dollars?
Players get six full years in the minors before becoming eligible for minor league free agency. That goes for drafted players and international free agents. The team could then add the player to the 40-man roster after the sixth year to prevent them from becoming a minor league free agent — the Yankees did this with Melky Mesa in 2010 — which means they could then spend another three years in the minors, their three option years. And then on top of that, there's the player's six years of team control at the MLB level. So we're potentially talking about 15 years of team control. But that never really happens. If a guy's not on the 40-man roster before becoming eligible for minor league free agency, there's usually a reason.
Bryan asks: Who are the longest tenured MLB players? With A-Rod debuting in 1994, I'm curious how many other current active players (if any?) have been around since the strike.
Now that his suspension is over, A-Rod is the longest tenured active player in MLB. He made his big league debut on July 8th, 1994, 19 days before his 19th birthday. He is the only active player who played during the 1994 season, so he's the only guy left from the strike year. Here are the next five longest tenured active players:
LaTroy Hawkins: Debuted at age 22 on April 29th, 1995. He said he's planning to retire after 2015.
Jamey Wright: Debuted at age 21 on July 3rd, 1996. Just signed a minor league deal with Texas.
Bartolo Colon: Debuted at age 23 on April 4th, 1997.
Torii Hunter: Debuted at age 22 on August 22nd, 1997.
David Ortiz: Debuted at age 21 on September 2nd, 1997.
A bunch of players debuted in 1998, including Beltran, Aramis Ramirez, A.J. Pierzynski, Bruce Chen, and Adrian Beltre. Joe Nathan, Tim Hudson, Buddy Carlyle, Kyle Farnsworth, and Jose Molina all debuted in 1999. Farnsworth and Molina are currently free agents who appear to be getting pushed into a forced retirement, so I guess they're not really active. Anyway, that's it. Only 16 players who played in the 1990s are still active today if you count Farnsworth and Molina.