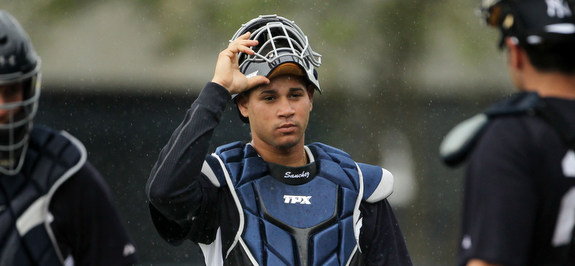 Over the last few seasons the Yankees have focused on rental players at the trade deadline while doing their long-term shopping in the offseason. That isn't always the case — Martin Prado had two and a half years left on his contract at the time of the trade last year — but that definitely seems to be their preference. Hal Steinbrenner already confirmed rentals are the plan this summer as well.
Earlier this week we heard the Yankees have "sworn off" trading their top prospects for rentals, and that's all well and good, but every team says that this time of year. If the Tigers offer David Price for Luis Severino, are the Yankees really going to say no to that? Probably not. Anyway, the Yankees have some needs heading into the trade deadline as always (righty reliever, second base, etc.), so let's sort through their trade chips to see who may and may not be dealt this summer.
The Untouchables, Sorta
The Yankees rarely trade players off their big league roster at the trade deadline, and, when they do, it's usually a Vidal Nuno or Yangervis Solarte type. Not someone who was a key part of the roster. I think Dellin Betances is the team's best trade chip right now — best as in he'd bring the largest return by himself — but they're not going to trade him for obvious reasons. Same with Michael Pineda and, yes, even Didi Gregorius.
Among prospects, Severino and Aaron Judge are the closest to untouchable, and I don't think they should be completely off the table. They're very good prospects, not elite best in baseball prospects, and the Yankees should at least be willing to listen. (I suspect they are.) Does that mean they should give them away? Of course not. The Yankees would need a difference-maker in return, likely a difference-maker they control beyond this season.
The Outfielders
Alright, now let's get to the prospects who might actually be traded this summer. We have to start with the outfielders. The Yankees have a ton of them. You could argue too many, though I won't. Just this season the Yankees have had Mason Williams, Slade Heathcott, and Ramon Flores make their big league debuts. Judge was just promoted to Triple-A Scranton, where the Yankees also have Ben Gamel and Tyler Austin. Jake Cave is with Double-A Trenton.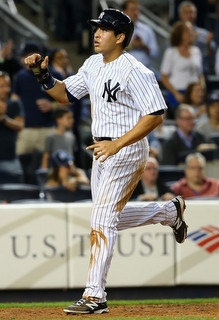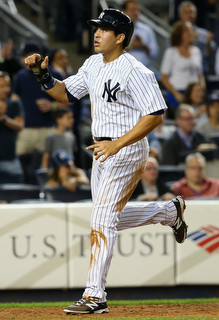 That's a lot of outfielders! Obviously some are more valuable than others, especially with Heathcott (quad) and Williams (shoulder) on the DL, but that's a legitimate surplus the Yankees can use in a trade(s) at the deadline. Judge is the big prize here, though he's supposedly untouchable. My guess is healthy Williams and Flores have the most trade value out of everyone else because teams could realistically plug them right onto their MLB roster. The Yankees are in position to trade a young outfielder or two while still having enough depth for themselves.
The "Blocked" Prospects
Prospects who don't necessarily fit into a club's long-term plans are prime trade bait. Gary Sanchez sure seems likely to be made available this summer assuming he returns from his bruised hand reasonably soon. (He was hit by a foul tip last week.) The Yankees value defense behind the plate very highly. They've made that clear. Sanchez, while improving slowly and steadily, isn't much of a defender at all. The bat is more projection than results — 108 wRC+ in just over 800 Double-A plate appearances from 2013-15 — which isn't uncommon for a 22-year-old.
Sanchez is still only 22 but he is also in his second minor league option year, meaning he has to stick in MLB or be exposed to waivers come the 2017 season. That's still a long way away in the grand scheme of things. Long enough for his defense to improve to the Yankees' high standards? Probably not. It's not impossible, just unlikely. As with Jesus Montero and Peter O'Brien before him, Sanchez seems very likely to be dealt no matter how promising his bat appears simply because it doesn't look like he'll be a good catcher and doesn't really have another position.
Eric Jagielo is blocked but not really — the Yankees did just sign Chase Headley to a four-year contract, but Jagielo probably won't stay at third base long-term anyway. He might be headed for left field or, more likely, first base. And, if that is the case, Jagielo's future impacts Greg Bird, a true first base prospect. Mark Teixeira's contract will expire after next season and ideally one of these two will step into to replace him at first. It's easy to say the Yankees should look into their crystal ball, decide whether Jagielo or Bird will be the first baseman of the future and trade the other, but that's not realistic. Either way, Jagielo and Bird shouldn't be off-limits in trade talks.
Stock Down
Coming into the season, I would have said prospects like Ian Clarkin, Domingo German, Ty Hensley, and Luis Torrens fit into the "candidates to be traded" group for different reasons. Maybe even Jacob Lindgren too. They've all since suffered significant injuries. German and Hensley both had Tommy John surgery, Torrens had shoulder surgery, and Lindgren had a bone spur taken out of his elbow this week. He might be back in September. German, Hensley, and Torrens are done for the year.
Clarkin has not pitched in an official game this year because of some kind of elbow problem. He was shut down with tendinitis in Spring Training and reportedly pitched in an Extended Spring Training game back in May, but we haven't heard any updates since, and he hasn't joined any of the minor league affiliates. (Extended Spring Training ended a few days ago.) It's hard not to think the worst in a situation like this. Clarkin and these other guys are still eligible to be traded, but injured non-elite prospects usually don't have much value. The Yankees are better off holding onto them and hoping they rebuild value with a healthy 2016.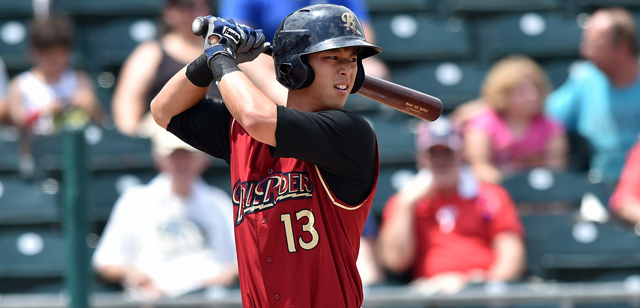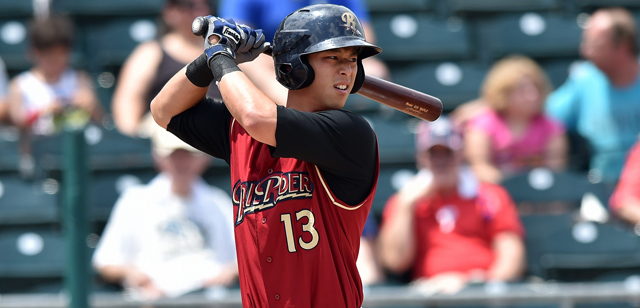 Not As Valuable As You May Think
Like the fans of the other 29 teams, we overvalue the Yankees' prospects. We're not unique. Everyone does it. Rob Refsnyder? He's slightly more valuable than Tony Renda, who New York just acquired for a reliever who had been designated for assignment. An all-hit/no-glove prospect pushing a .750 OPS at Triple-A isn't bringing back a whole lot. Think Pete O'Brien without the power.
Jorge Mateo? He's loaded with ability. He's also 20 and in Low-A, so three years away from MLB, give or take. The further away a player is from MLB, the less trade value he has. Same deal with Miguel Andujar and Tyler Wade. These guys absolutely have trade value. Just not as a centerpiece in a significant deal. They're second or third pieces in a big deal, headliners in a smaller deal.
Miscellaneous depth arms fit here as well. Jose Ramirez, Tyler Webb, Branden Pinder, guys like that. They're all interesting for different reasons and hey, they might have some MLB value for a few years, but they're basically throw-ins. And no, lumping two or three good prospects together doesn't equal one great prospect. Most teams already have prospects like the guys in this section in their farm system. They aren't game-changers in trade negotiations.
Straight Cash, Homey
The Yankees' single greatest trade chip is their payroll and their ability to absorb salary. That helped them get Prado at the trade deadline last year, for example. Or Bobby Abreu years ago. Whether Hal Steinbrenner is willing to take on substantial money to facilitate a trade is another matter. I mean, I'd hope so, especially for a rental player who won't tie down future payroll when the team tries to get under the luxury tax threshold again. The team's ability to take on big dollars separates them from most other clubs in trade talks. Their financial might is absolutely valuable when talking trades.
* * *
Even if the Yankees do make Severino and Judge off-limits — all indications are they will — I think they have enough mid-range prospects to acquire upgrades at the trade deadline. Not huge ones, we can forget all about Cole Hamels and Johnny Cueto is Severino and Judge are off the table, but Sanchez, Jagielo, and the various outfielders will generate some interest. Finding a match will be more difficult than scratching together tradeable prospects, which was an issue for New York for several years in the mid-2000s.