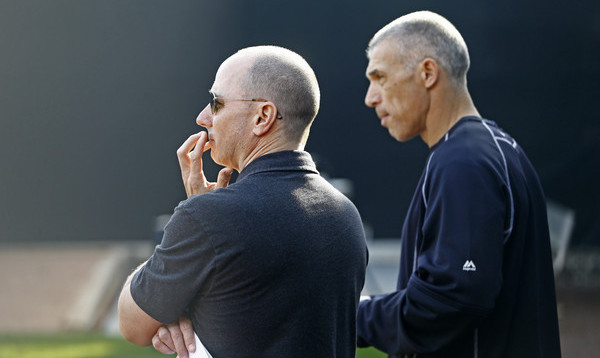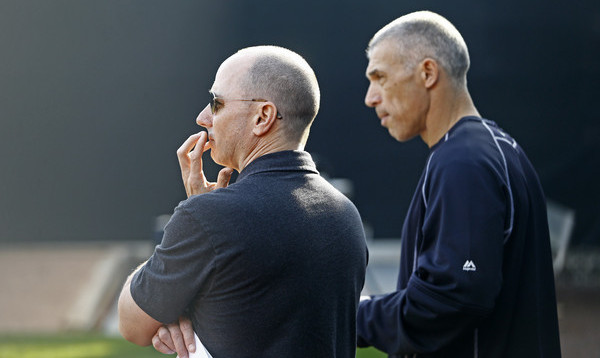 Last weekend, I passed along a quick story about Brian Cashman telling Derek Jeter he would rather have Troy Tulowitzki at shortstop during the Yankees' contract negotiations with their captain following the 2010 season. The story came from a recent Sports Illustrated profile of Cashman by S.L Price, which recently made its way online.
The profile covers a little of everything — Cashman's upbringing, his life through college, getting started with the Yankees as an intern during the mid-1980s, and eventually working his way up to GM. Here's my favorite paragraph:
In 1989, Cashman graduated Catholic with a history degree and was mulling law school or a job with UPS when the Yankees dangled a position as baseball operations assistant. The way Bowden, just two months into his job as an assistant senior VP, recalls it, Steinbrenner walked the kid into the baseball ops office and into a crowd including Gene (Stick) Michael, Lou Piniella, Bob Quinn, Dallas Green and Syd Thrift. "I want to introduce you to Brian Cashman," Steinbrenner said. "His dad is a good friend … and someday you'll all be fired and he'll be the general manager of the Yankees." Everybody in the room laughed.
Anyway, it goes without saying the profile comes with RAB's highest level of recommendation. That's why we're linking to it. There's some really fun and really interesting stories in there. Make sure you check it out.