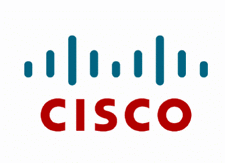 The Yankees and Cisco have announced the details of their impending partnership. The new stadium will now be chock full o' technology goodies including:
Yankees Fan Amenities: For all Yankees fans who don't want to miss a moment of on-field action, Cisco will provide the live game broadcast on HD video monitors displayed throughout the stadium, including concession areas, the Great Hall, the Yankees Museum and other in-stadium restaurant and bar locations. Along with the live game broadcast, monitors will be capable of simultaneously providing up-to-date sports scores, Yankees trivia, news and weather from a single viewing screen. At the conclusions of games, these monitors will allow the Yankees the ability to direct patrons to the nearest exits and provide up-to-the-moment traffic information. In the event of an emergency, all stadium monitors can be immediately and uniformly mobilized to display evacuation instructions. On non-game days, these same monitors can be used to display customized content and information for special events such as conferences, weddings and other group activities.

Premium Luxury Fan: Premium luxury suites will be outfitted with touch- screen Internet Protocol (IP) phones that will allow fans to order concessions and Yankees merchandise for delivery to the suite.

Fans of the Future: Cisco and the New York Yankees have also kept an eye toward the future to ensure that the stadium remains state-of-the-art for years to come. For example, the new stadium is equipped to support future fan use of mobile devices for ordering concessions from their seat, viewing instant replays or chatting in real time with friends inside and outside the stadium. In addition, the stadium has the capability to allow fans to communicate with players before or after the game using interactive video-based technology.
According to another report, the Yanks are paying Cisco between $15 and $16 million to wire the stadium and install approximately 1100 monitors through the new ballpark. Basically, the Yanks are serving as the test run for the StadiumVision technology Cisco would love to install everywhere.
And in the end, isn't this what the new ballpark is all about? It's supposed to be a showcase of modern stadium technology and a money-making machine for the Yanks. The suites will be equipped with touch-screen concessions ordering capabilities, and technology will pervade a baseball game. Call me a traditionalist, but when I'm at the stadium, I like the game to unfold in front of me. While we'll probably be able update RAB from the stadium, I'll save the blogging for home. Now get off my lawn while you're at it too.