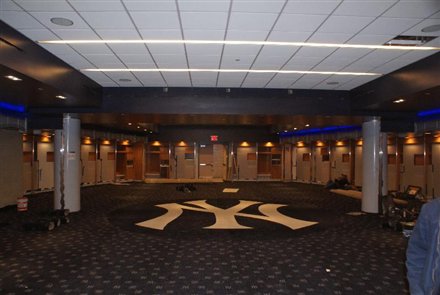 A tipster sent us some images from inside the new stadium, and I figured I'd share them with the RAB universe. Everything — including the clubhouse, above — is looking pretty nice. Click through for more.
The field is dying for baseball.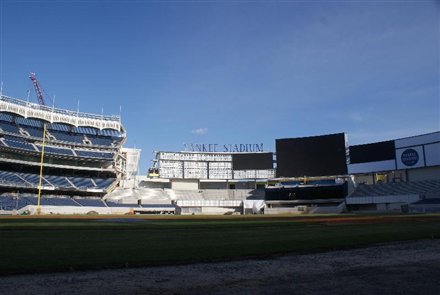 The field-level view from the first base dugout.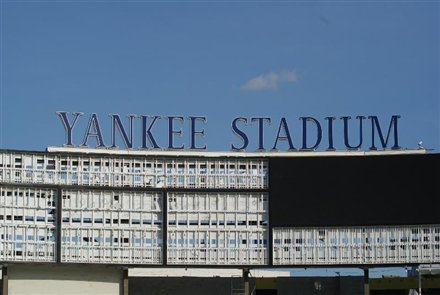 Scoreboard ads, coming soon.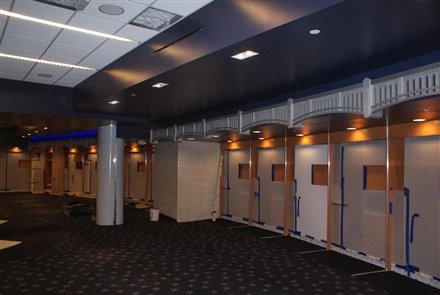 Another view inside the clubhouse.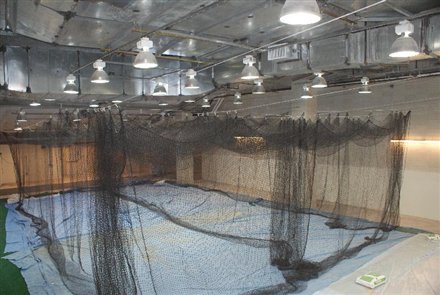 State-of-the-art batting cages.
Inside the Great Hall.