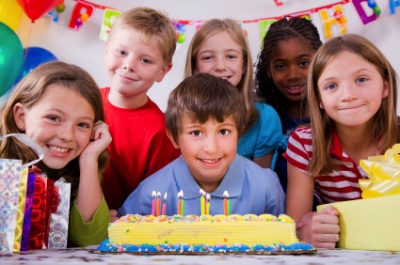 These could be your children if you actually went out and met some women instead of wasting your time on a sports blog. Losers.
It's damn hard to believe that it was two years ago when Mike made our inaugural RAB post. Please, click that link, and please direct your attention to this comment. And I quote, from the book of Mike:
RE: Brackman. I know all about him, but I'm not overly thrilling considering his limited track record (just 70 IP career at NC State). That said, I think there's a better chance the Yanks will draft Jesus Christ than have Brackman fall all the way to 30.
Just goes to show you how much changes in baseball from day to day. I do love that the one thing I can tease Mike about from now until the end of eternity is also part of an historic moment in RAB history. We've come such a long way since then…
Most of what I said last year on our birthday still holds true. I still can't believe so many people come to read what we write. I really can't believe how many people comment, and how civil the discourse is compared to other similar outlets. To illustrate, I'll share a story from the recent past.
February 7, 2009. I'm at my girlfriend's goofing off on a Saturday morning while she sleeps in. My feed reader is empty, which is a shame, because it looks like RAB needs some content. Then Ben IMed me with the link: A-Rod had tested positive for steroids in 2003. Oh no. Here goes my Saturday, I thought. The comments are just going to get out of hand.
If you read through the thread, you'll notice one of mine early on, a futile attempt to keep what I thought would be the warring sides at bay. Turns out, it was totally unnecessary. Only one comment required deletion, and anyone would have deleted it, and one commenter got warned for calling everyone who didn't agree with him a phony. Even that one I could have let slide (but you know me, I can't stand the "I'm right because I say so" mindset).
In short, you guys were awesome. You've always been awesome. I don't know why I thought the comments section would be a problem for that thread. The comments rarely get out of hand, and that's what I love most about this site. Our commenters, unlike commenters on many sites around the Internet, have not lost their empathy. It's easier to lose than you think in the big anonymous world that is the Internet.
Today, we'd like to thank you: the readers, the commenters. You don't have to come here. As the trolls are wont to say: There are a thousand other sites like this. Yet there aren't. It's not because of me or Mike or Ben, though. It's because of you guys. So thanks for dropping by. Thank for participating. And thanks for helping us waste countless hours talking about the Yankees.
Oh, yeah, the 800 pound gorilla. This redesign has been in the works for a while. In fact, we were going to bring it live on Tuesday until we realized that today is our birthday. So we held off for a couple of days. There still might be some bugs, so bear with us as we tidy up. If you've got any remarks on the design, the comments is the place to do it.