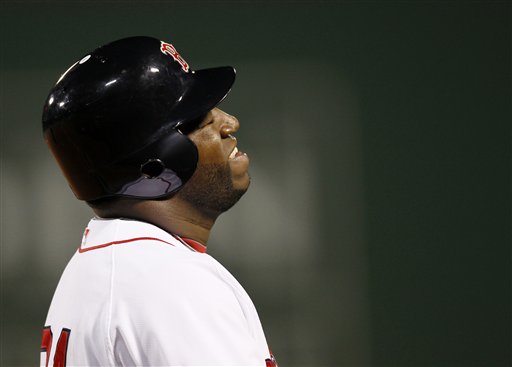 Didn't the Yankees just play a series in Fenway? I hate these games, they're always so drawn out and overmedia'd, it takes the joy out of baseball. Can't wait for tomorrow's FOX broadcast and Sunday's ESPN broadcast. At least now they won't have to play in that place again until the final series of the year.
The Red Sox probably feel pretty good about themselves, since they just beat down on the wimpy Angels for four games and have their Opening Day starter on the mound. For the Yankees … meh, it's another series. They've got nothing to prove. Here's tonight's lineup…
Jeter, SS
Johnson, DH
Teixeira, 1B
A-Rod, 3B
Cano, 2B
Swisher, RF
Gardner, CF
Cervelli, C
Winn, LF
And on the mound, St Phil.
If you've missed all today's roster news, then make sure you check this out. Nothing major, just a little furniture being rearranged. First pitch is at 7:05pm ET, and can be seen on YES. Enjoy.
Photo Credit Winslow Townson, AP