What good is an innings eater if he provides poor results? We hear the term so often when it refers to a pitcher who, sure, throws a lot of innings, but most of the time that pitcher just isn't that good. At the top-end, they're average pitchers. Tim Wakefield is routinely referred to as an innings eater. This 2006 USA Today article uses the term to describe Esteban Loaiza, who ended up, to no one's surprise, being below average that year. He was average during his career, a 98 ERA+.
While the mainstream definition might not be that flattering, the concept of an innings eater is an important one during a 162-game season. A team will pitch at least 1377 innings every year, and that's if there are no extra innings games and they lose every game on the road. Clearly, teams want the best pitchers filling the most innings, since that gives them a better shot of holding opponents to fewer runs. That, in turn, translates to more wins — or at least theoretical wins since there is the independent variable called offense to still consider.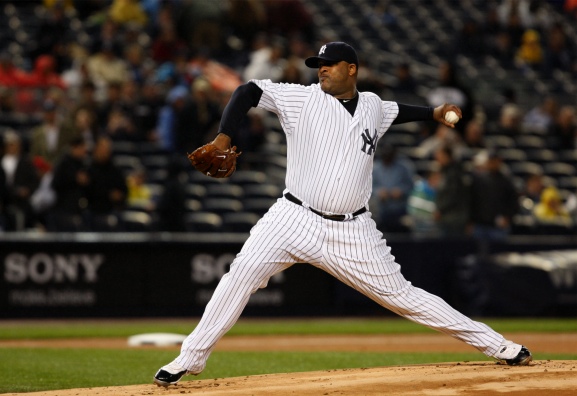 The point behind an innings eater, I suppose, is that teams don't want to constantly fish from the bullpen pond in an attempt to find someone who can keep the game under control. That makes sense in a way. Relievers are typically pitchers who aren't good enough, for one reason or another, to fit into the starting rotation. A team would, then, want to keep in the starter longer, since he's presumably a better pitcher by virtue of being in the rotation in the first place. It's not always true, of course, and oftentimes relievers can perform better than starers. For instance, in the AL this year starters have a collective 4.31 ERA while relievers, in half the innings pitched, are at 4.07. Relievers also posted a lower ERA than starters last season by nearly a half run per nine innings.
The 2010 Yankees have a different breed of innings eaters. All five rank in the top 50 in innings pitched per game started. That includes Javy Vazquez, who got pulled early in a number of starts earlier this season. A.J. Burnett, who has also been pulled early on a few occasions, ranks 36th. Pettitte and Sabathia both average 6.7 innings per start and are tied for sixth in the AL. Phil Hughes averages six and a third per start. The Yankees as a team lead the AL in innings pitched per game start with 6.3. This is, of course, fantastic. Not only are they eating plenty of innings, but they're pitching well. This not only takes pressure off the bullpen, but it also gives the team a better chance to win every night.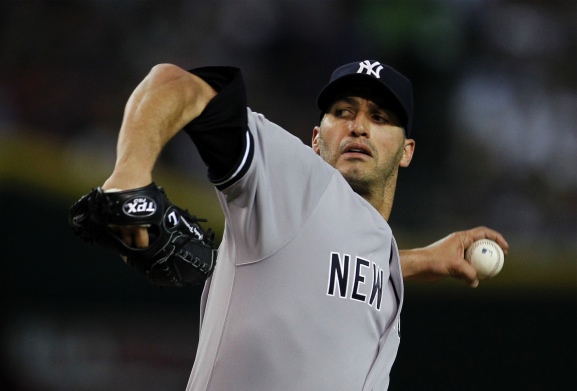 The Yankees, again, have used these starter innings effectively. They rank eighth in the majors, third in the AL, in starter ERA, 3.78. They again rank eighth, and again third in the AL, in opponent OPS, a mere point behind Toronto. They rank fourth in the majors, second in the AL, in opponent OBP. They're doing it reasonably efficiently, too, averaging 100 pitches per game started as a team, which means 15.87 pitches per inning per game started. That's good for fourth in the AL, third among teams that actually average more than 6 IP per game started.
To put it a different way, Yankees pitchers have thrown 625.1 innings. The five starters have thrown 438.1 of those, or 70 percent of the team's innings. Again, that is a league-leading mark. It also seems like the ideal place for a pitching staff to be, considering the unit's effectiveness. The staff is eating innings at a better rate than its peers, and it is pitching better than most of them. It is the main reason that the team sits in first place today. The offense has struggled at times, but the pitching has been simply lights out.
If it seems like I harp on this topic a lot, it's because I do. The mid-00s taught me a number of lessons, chief among them that there is no substitute for strong starting pitching. Sure, you can bludgeon a team to death, as many of those teams did. But as we saw in years like 2005, 2007, and even 2008, it can also backfire. In those years the Yanks got off to slow starts and only made the playoffs, in the former two, and got to 89 wins in the latter because the offense eventually came around. Can that happen every year? I'm not sure. But what killed the Yankees those years was a complete lack of pitching. Last year we saw that change, and this year it has gotten even better. The Yanks staff is getting the job done, and the Yanks, at least for today, sit on top of the world.