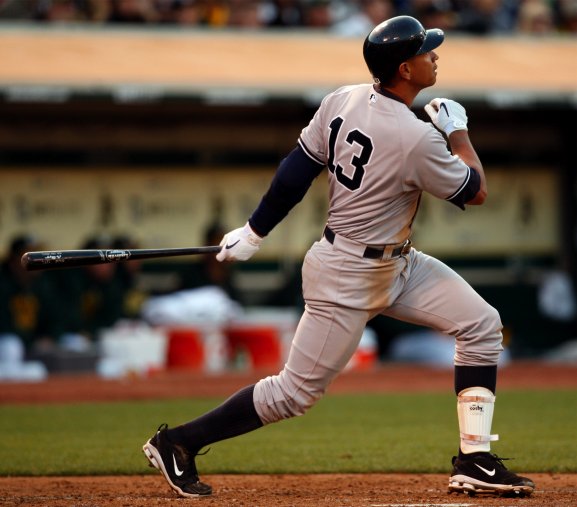 The Yankees kick off a 10-game homestand tonight with the first of four games against the Oakland A's. This is the seventh time the teams will meet this season, but the first in New York. The Yanks went 5-1 out in Oakland during series in April and July.
Dustin Moseley gets the start for New York. He has put together some nice starts since getting called up in July. Even in the ones where he's given up some runs I thought he was getting unlucky at points. But with Moseley's pitching style he'll have to catch every break in order to be successful. The A's do have the No. 11 offense in the AL, scoring 4.05 runs per game, so this might be a good matchup.
Where the A's have the advantage is in pitching. It's the reason they're currently one game over .500. This almost feels like the 2009 Seattle Mariners, in that the A's have the fewest runs per game allowed in the AL (and therefore have the lowest team ERA). They're just third in FIP, though, so it would seem that their defense gobbles up balls in play. To that end they have the second best team UZR in the league and the best defensive efficiency.
Tonight's starter, Trevor Cahill, has been a big part of the A's success. His peripheral numbers make his season seem like a fluke: 4.04 FIP, 4.12 xFIP, .217 BABIP. But there are certainly mitigating factors, like his 56 percent groundball rate, fourth best in the league. With an excellent infield behind him a large percentage of those balls get turned into outs. If he keeps that sinker down in the zone the Yanks will certainly find him troublesome. I'd say he can be beat, but the last time he allowed more tan three runs in a start was on July 17. Then again, that was to the Royals, so you just never know.
(Also, Cahill has allowed two or fewer runs in 16 of his 23 starts.)
Teixeira is back in the lineup tonight, making the group seem a bit more formidable.
Lineup:
1. Brett Gardner, LF
2. Derek Jeter, SS
3. Mark Teixeira, 1B
4. Robinson Cano, 2B
5. Nick Swisher, RF
6. Jorge Posada, C
7. Marcus Thames, DH
8. Curtis Granderson, CF
9. Ramiro Pena, 3B
And on the mound, number forty, Dustin Moseley.