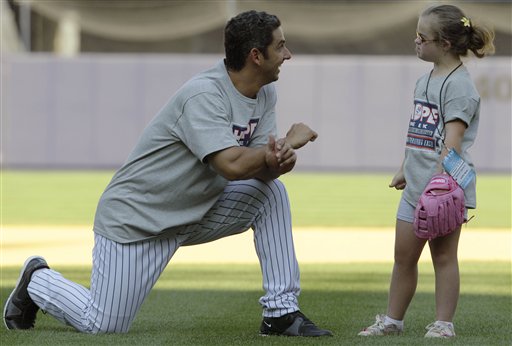 The Yankees are off tonight, so I hope that you're taking advantage of this opportunity to rest and escape from the stress of baseball for a day. I know I am. This season won't get any easier, but remember, this is supposed to be fun. You can't treat every game as life and death, otherwise you'll die a lot of times.
Anyway, here is tonight's open thread. The Mets are playing the Marlins, and MLB Network will bring you tonight's Cliff Lee-Francisco Liriano matchup at 8pm ET. That should be fun. The Colts and Packers are also on ESPN in preseason NFL action. Talk about whatever, just be cool.
Oh, if you have any mailbag questions, send them in via the Submit A Tip box in the sidebar.