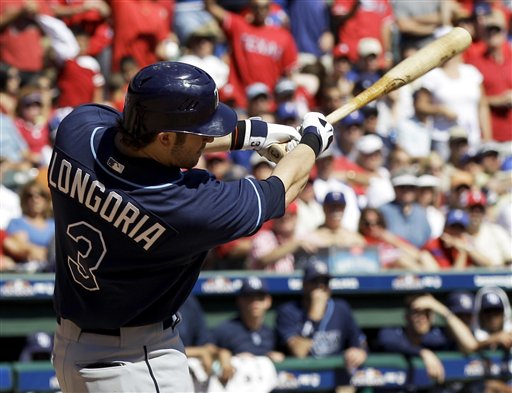 The Yankees wrapped up their ALDS victory last night, but they won big today as well. The Rays topped the Rangers by the score of 5-2 this afternoon, forcing a Game Five on Tuesday night with Cliff Lee taking on David Price. That means that neither pitcher will be able to start Game One of the ALCS on Friday, and the earliest they'll be available is for Game Three. Yeah, both could start Game Two on three day's rest, but so far both clubs seem to be against pushing their aces like that. Either way, thanks for the win Tampa, you served your purpose. I wish you no luck in Game Five.
Anyway, here's tonight's open thread. The Reds will send Johnny Cueto to the mound to save their season against Cole Hamels and the Phillies at 8:07pm ET (TBS), while the Eagles and 49ers are the late NFL game (8:20pm, NBC). Talk about whatever you want here, just don't be a dick.
Oh, and send in some mailbag questions using the Submit A Tip box in the sidebar. We spaced on that last week and we need some fresh post-ALDS questions. Thanks.