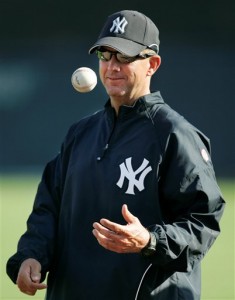 The Yankees made a somewhat surprising move yesterday when Brian Cashman announced that pitching coach Dave Eiland will not return for the 2011 season. He said the reason was "private" and declined to elaborate, but there's a good chance that Eiland's month-long leave of absence in June contributed to his departure. Cashman also indicated that it was his decision alone, and there's nothing manager Joe Girardi could have said or done to change his mind. That tells you that Cash's mind was made up a while ago.
Anyway, regardless of why Eiland is no longer with the team, the Yankees will move forward and presumably begin the search for a new pitching coach almost immediately. There are no shortage of candidates out there, but as fans how do we know what a pitching coach really does? How do we know his strengths and weakness when we almost never see him at work? It's almost impossible for us to judge these guys from the outside, but that's not going to stop us from talking about it.
Below is a list of potential candidates for the job, but don't take this as my recommendation or anything like that. It's just a list of guys that could be considered and their qualifications. That's pretty much it. Feel free to form your own opinions, but remember that they don't mean anything. The Yanks will conduct a thorough search and interview process, and make the best decision they can based on that.
These guys are listed alphabetically, so don't read into the order at all. On to the list…
Scott Aldred
Aldred is essentially the next Dave Eiland, working his way up through the Yanks' minor league ladder as a pitching coach. He held the position with Double-A Trenton in 2007 and 2008 before moving up to Triple-A Scranton the last two years. Aldred's minor league career has allowed him to work with basically every young pitcher on the big league staff, namely Phil Hughes, Joba Chamberlain, David Robertson, and Ivan Nova. That familiarity works in his favor, but Aldred has zero coaching experience at the major league level.
His playing career is nothing to write home about; six teams in parts of eight-plus seasons with a 6.02 ERA, but that tells you nothing about his skills as a pitching coach.
Nardi Contreras
The Yanks' minor league pitching guru, Contreras currently spends his time working with minor leaguers, refining their deliveries and mechanics with a high degree of success. He served as the Yanks' pitching coach in 1995 before moving on to the Mariners (1997-1998) and White Sox (1998-2002) in the same capacity, returning to New York in 2005. Aside from Eiland, no one knows the Yankee pitching staff – not to mention the young players coming up through the system – better. He might be too valuable in his current role, but we can't write him off as a candidate.
Mike Harkey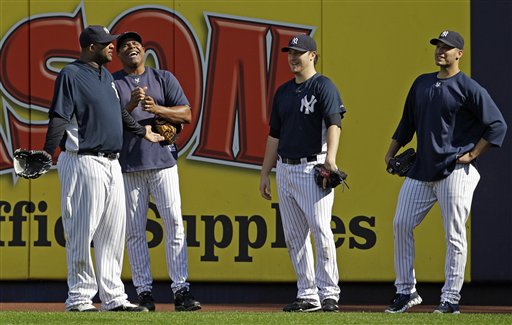 The Yankees' current bullpen coach and long-time pal of Girardi, Harkey served as the pitching coach for Triple-A Iowa (Cubs) before coming to the Bronx in 2008. He has no experience as a full-time pitching coach in the big leagues, though he did fill in for Eiland when he was on his leave of absence this June. The lack of coaching experience certainly hurts, but Harkey is familiar with the staff, and that shouldn't be discounted. He might be the front-runner for the job just based on his current position with the Yanks, but I definitely wouldn't consider him a shoo-in.
Joe Kerrigan
The Yankees' bullpen coach in 2006 and 2007, Kerrigan has experience as a pitching coach with the Expos (1992-1996), Red Sox (1997-2001), Phillies (2003-2004), and Pirates (2008-2010). Pittsburgh cut him lose in August because their pitching staff was horrifically bad, but his reputation within the game is pretty strong. Kerrigan might not even be a candidate for the job, but I wanted to cover all my bases and at least list him as a possibility.
Rick Kranitz
The current Orioles' pitching coach was Girardi's pitching coach with the Marlins in 2006, when he was named Baseball America's Major League Coach Of The Year in his first season on the job. He resigned from that position during the 2007 season and joined Baltimore in 2008, though new manager Buck Showalter is still in the process of determining his 2011 coaching staff. There's a chance Kranitz will be let go as Buck brings in his own people, freeing him up to rejoin Girardi in New York.
Leo Mazzone
Mazzone made a name for himself the Braves, coaching three Hall of Famers in Greg Maddux, Tom Glavine, and John Smoltz. Those three will make anyone look good, but Mazzone also guided guys like Denny Neagle, Jaret Wright, and Russ Ortiz to the best seasons of their careers, only to watch them fall apart once leaving town. Mazzone left the Braves in 2005 and served as Baltimore's pitching coach until being fired after the 2007 season. He hasn't coached since and co-hosts a radio show in Atlanta.
Curt Young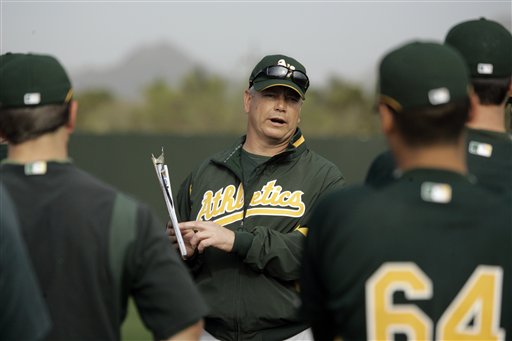 The A's long-time pitching coach (2004-2010), Young declined the team's contract offer this past weekend and to seek opportunities elsewhere. His time in Oakland gave him ample opportunity to work with young pitchers, namely Brett Anderson, Trevor Cahill, Gio Gonzalez, and Dallas Braden. Their pitching staff has consistently been one of the best in the league, though having a strong defense and favorable home park played into that. Young also has some ties to the Yanks, albeit loose ones; he threw 43.1 innings in pinstripes in the second half of the 1992 season. I would be surprised if he didn't at least interview for the Yanks' job.
Carl Willis
The current pitching coach in Seattle, Willis was promoted to that position this past August when the Mariners fired basically their entire coaching staff. Before that he spent seven seasons as the pitching coach for the Indians (2003-2009), which means he's very familiar with CC Sabathia and top free agent target Cliff Lee. With former Indians manager Eric Wedge taking over in Seattle, Willis may not even consider changing jobs right now.