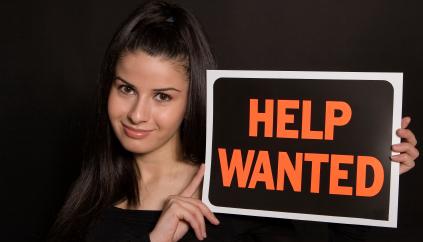 Do you want to write for RAB? Well here's your big chance. We're looking to add one or two weekend writers to our staff. Apparently Steve has this thing called a "life" that's getting in the way of his blogging time. Doesn't even sound like a real thing if you ask me.
Anyway, the idea is that you would contribute two posts each week, one on Saturday and one on Sunday, preferably for the 10am or 1pm ET time slot. We're looking for someone that'll fit right in with RAB. A casual writing style, no cursing in the posts (family blog), and most importantly some creativity. We don't want someone that will just blockquote three paragraphs of a MSM article and add two sentences of commentary at the end. Originality is a must. To get an idea of what we're looking for, just browse through Steve's archive.
If you want to apply, here's what to do…
Email us at riveraveblues (at) gmail (dot) com and put "RAB Weekend Writer" in the subject line to help us stay organized.
Tell us a little bit about yourself in the email. Background info, how long you've been a Yankee fan, how long you've been writing/blogging, why you think you'd be a good fit for RAB, the usual.
Send us samples of your writing, but please no attachments. Just send us a hyperlink (several, preferably) or embed it in the text of the post.
Unfortunately this is not a paid position. The only thing we can offer is a great amount of exposure (~40,000 hits a day and growing) and of course promotion of any of your work found elsewhere. Trust us, we wish it could be more. I honestly have no idea how many people will inquire, so I can't give you an exact time frame for when you'll hear back from us. With Thanksgiving coming up I wouldn't expect to hear anything next week, so the Monday after that (Nov. 29th) is probably the earliest we'll get back in touch with people. Thanks in advance to everyone that applies, and good luck.
* * *
Here's tonight's open thread. The Rangers and Knicks are both in action, but not until a little later because they're west of the Mississippi. Talk about whatever you want, so have at it.