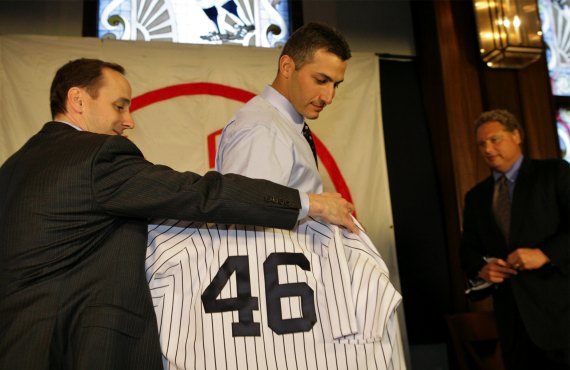 We said previously that when Andy Pettitte makes a decision that it will be Andy Pettitte Day on the podcast. Unfortunately, it's not of the happy type. Mike and I reminisce about the carer of Andrew Eugene Pettitte.
In case you were wondering, this was Pettitte's final act on a pitcher's mound:
Podcast run time 34:11
Here's how you can listen to podcast:
Download the RAB Radio Show by right clicking on that link and choosing Save As.
Listen in your browser by left clicking the above link or using the embedded player below.
Subscribe in iTunes. If you want to rate us that would be great. If you leave a nice review I'll buy you a beer at a meet-up.
[audio:http://riveraveblues.com/podcasts/TheRABRadioShow020311.mp3]
Intro music: "Smile" by Farmer's Boulevard used under a Creative Commons license
Podcast: Play in new window | Download (15.7MB)