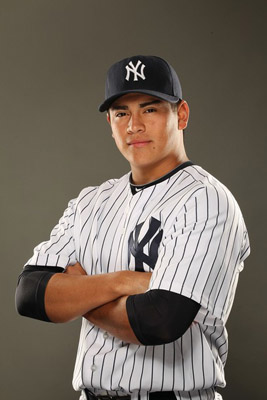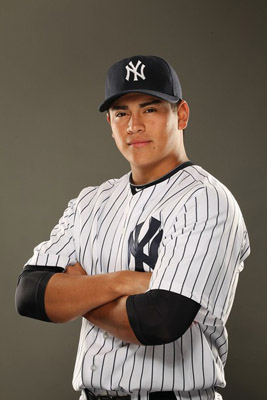 Surprise! The Yankees' game is on the televisions tonight. MLB Network sent out a release this morning that tonight's game against the Rays in Port Charlotte will being airing live on their fine network. The game was originally going to be broadcast on a tape delay at some Mo-awful hour of the night. Here's the starting nine…
Brett Gardner, CF
Derek Jeter, DH
Jorge Posada, 1B
Alex Rodriguez, 3B
Robbie Cano, 2B
Russell Martin, C
Ramiro Pena, SS
Eduardo Nunez, LF
Justin Maxwell, RF
Available Pitchers: Bartolo Colon, Manny Banuelos, Romulo Sanchez, Steve Garrison, Eric Wordekemper, Ryan Pope, Cory Arbiso, and Pat Venditte. Pat Venditte!
Available Position Players: Austin Romine (C), Brandon Laird (1B), Kevin Russo (2B), Doug Bernier (SS), Jorge Vazquez (3B), Jordan Parraz (LF), and Melky Mesa (CF).
Again, the game can be seen on MLB Network at its scheduled start time of 7:05pm ET. Enjoy.