It was a relatively minor move, a forgettable waiver claim last September. The Yankees, surely on the recommendation of then-special adviser and former Padres GM Kevin Towers, claimed left-hander Steve Garrison off waivers from San Diego, and he remains on the 40-man roster to this day. The team has cut six players off the 40-man since claiming Garrison (four pitchers), so clearly they like him at least a little. But what's his story? He seems like the forgotten man around these parts.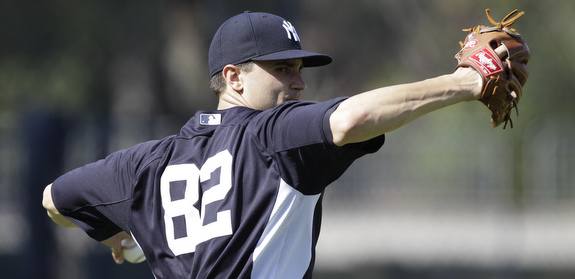 Garrison, who turned 24 a few days after being claimed, was originally a tenth round pick of the Brewers back in 2005. He's a local kid that grew up just outside of Trenton and was drafted out of the prestigious Hun School of Princeton, and was the fourth best draft prospect in the state according to Baseball America. Garrison fell because of bonus concerns, but Milwaukee managed to buy him away from his commitment to North Carolina with a $160,000 bonus, which was fifth round money at the time.
The Brewers sent him to Low-A ball the year after being drafted, and Garrison performed pretty well (3.45 ERA, 3.78 FIP in 88.2 IP), prompting Baseball America to rank him the 27th best prospect in what was then the fifth best farm system in the game. He moved up to High-A the next season, pitching to a 3.44 ERA (3.36 FIP) in 104.2 IP before being traded to the Padres as part of a three-prospect package for Scott Linebrink. Three prospects for a reliever, imagine that.
Anyway, Garrison finished the year well in San Diego's system (2.79 ERA, 2.99 FIP in 42 IP) and was ranked the sixth best prospect in the game's twelfth best farm system by Baseball America. Bumped up to Double-A next year, the lefty was again solid (3.82 ERA, 3.74 FIP in 129.2 IP) but tumbled down the prospect lists and was considered the Padres' 22nd best prospect, when they had the second to worst farm system in the game. Why the fall? Because Garrison had surgery to clean up the labrum and rotator cuff of his throwing shoulder after the season.
The surgery kept him out for most of 2009, and Garrison posted a 5.56 ERA (3.44 FIP) in 34 IP after coming back late in the season. San Diego liked him enough that they added him to their 40-man roster after the season to keep him from being exposed in the Rule 5 Draft. Garrison missed the majority of the 2010 season with another injury, this time a knee. It limited him to just 57 IP (5.37 ERA, 4.29 FIP), and San Diego designated him for assignment to free up a 40-man spot last September. That's when the Yankees pounced.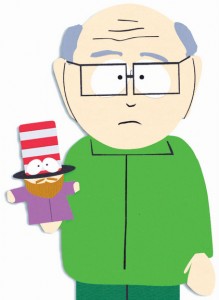 Garrison did not throw a pitch for the Yankees last year, but he did make an appearance in a Spring Training game earlier this week, allowing a pair of hits in two scoreless frames. The team apparently hasn't told him if he will be a starter or reliever this season, but the two inning stint seems to indicate that they're stretching him out, if for no other reason than to accumulate innings. Garrison has been a starter his entire career, save for a handful of relief appearances when he was coming back from the various injuries.
The equipment is certainly there for him to start. Garrison offers three pitches and was never a hard-thrower; his 88-90 mph fastball post-surgery matches his pre-surgery velocity. He also throws a big, over-the-top curveball and a changeup, both of which Baseball America described as plus at times when he last made their Prospect Handbook (before the 2009 season). He also throws a slider, but no word on its effectiveness. BA has also lauded his command (just 2.2 uIBB/9 in his career), polish, pickoff move, athleticism, and defense throughout the years. Garrison's an interesting guy, but hardly a top prospect.
The Yankees currently have six left-handed pitchers on their 40-man roster: CC Sabathia and Pedro Feliciano (who are going nowhere), Robert Fish (a Rule 5 pick who is going back to the Angels soon), Damaso Marte (going to the disabled list and will never be heard from again), Boone Logan, and Garrison. Although they seem to be stretching him out to start, the team is likely looking at Garrison as a reliever long-term. In fact, Mark Newman told Chad Jennings that if "Kevin Towers likes a pitcher, especially a bullpen guy, you have to listen" when discussing Garrison not too long ago.
I'm guessing that the Yankees will have Garrison start back at Double-A because a) there's no room in the Triple-A rotation, and b) he only has 135.2 IP at the level, most of which were split up by the injuries. I don't think there's room for him in that rotation either, but he's a prime candidate for the "two innings every three days" relief program the Yankees employ, which will allow him to focus on refining his two best pitches to hasten the conversion to reliever. Remember, Logan's track record of success is like, 20 innings long, which is why Feliciano was brought in. Perhaps Garrison could offer an alternative later this season, though with two options remaining, there's no rush.