Without a first round pick because of the Rafael Soriano signing, the Yankees did not pick until 51st overall on Monday night. They used that pick to take the son of a former big leaguer…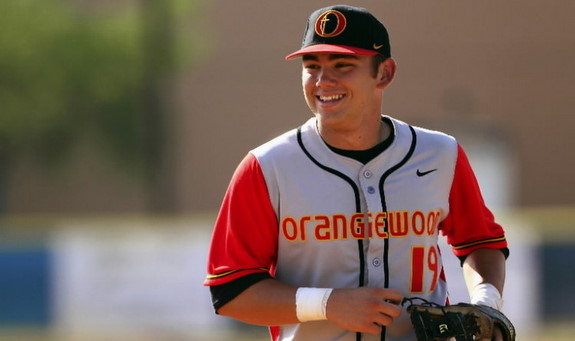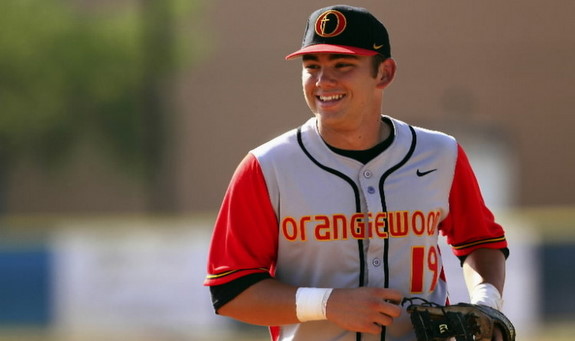 Dante Bichette Jr. | 3B/OF
Background
Obviously, Bichette Jr. is the son of former All-Star Dante Bichette, who hit .299/.336/.499 with 274 homers in a career that spanned five teams and parts of 14 seasons. Junior attends Orangewood Christian High School in Orlando, and he first came into the public eye when he helped his team to the Little League World Series in 2005. He's committed to Georgia.
Scouting Report
A right-handed hitter, Bichette offers bat speed and huge raw power, though there's a lot of moving parts in his swing and he often sells out for the long ball. He'll have to cut down on the movement and shorten up the swing to avoid becoming an all-or-nothing hitter. They won't be small tweaks. Although he played third base in high school, Bichette is destined for left field long-term because he lacks the quickness needed for the infield. His arm is strong, but the 6-foot-1, 215 pounder isn't a great runner and only figures to slow down as he gets older. Here's some video.
Miscellany
Following the pick, scouting director Damon Oppenheimer said Bichette "possesses the desire and drive to be a special major leaguer" with the "potential to hit for big power in the middle of the order," which is kinda what he has to say. The Bichettes are close friends of the Girardis, and in fact Joe's son is named Dante after his former Rockies' teammate. That has nothing to do with anything, but I figured it was worth a mention.
Unless he shows big time improvement in the field, Bichette is only going to offer value at the plate. That said, his power is very real, some of the best in the draft, and that's a tool that's getting harder and harder to find these days. There's just not much to like about the rest of the package. Dante Jr. is a limited player, and frankly the skill set sounds a whole lot like what Shelley Duncan brought to the table when he was drafted. I have no idea what kind of money we're looking at here, but MLB's slot recommendation for the 51st overall pick is approximately $695,000. I can't imagine Bichette's bonus would deviate much from that, if at all.
Baseball America ranked him as the 108th best prospect in the draft, though he did not make Keith Law's latest top 100 draft prospects list.