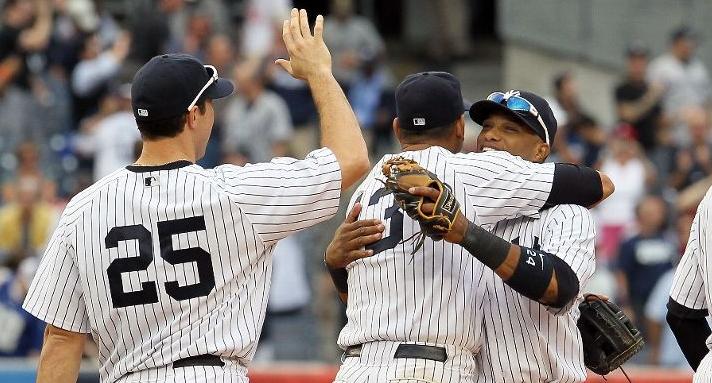 Playoff berth? It's in the bag after this afternoon's comeback win. Now it's on to the second order of business, winning the division that no one seemed to think the Yankees could win six months ago. A win and a Red Sox loss will give New York the AL East crown tonight. Let's do this. Here's the lineup…
Brett Gardner, LF
Curtis Granderson, CF
Mark Teixeira, 1B
Robinson Cano, 2B
Jesus Montero, DH
Eric Chavez, 3B
Russell Martin, C
Chris Dickerson, RF
Eduardo Nunez, SS
CC Sabathia, SP
Game two of today's doubleheader starts at 7:05pm ET and can be seen on YES locally and ESPN nationally. Enjoy.
Update: The game will not start on time due to the rain. No idea on a potential start time.
Update Part Deux: They're saying the game will start at 8:05pm ET.