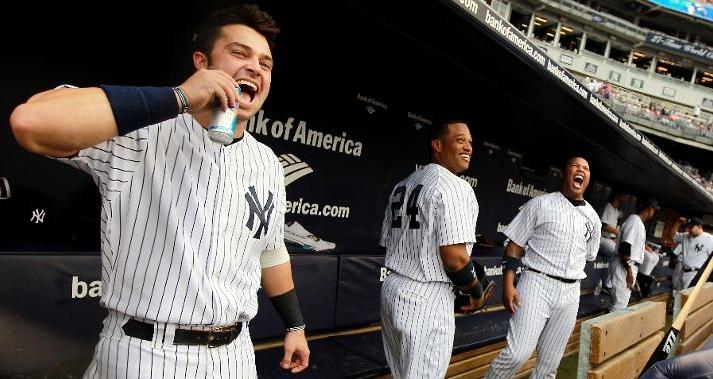 The Yankees have accomplished everything they set out to accomplish. They won their division on Wednesday and clinched homefield advantage (with some help from the Orioles) last night. There's nothing left for them to do over the final five games of the season, other than to make sure no one gets hurt, anyway. I supposed they could focus on passing the Phillies for the best record in baseball (one back in the loss column), but that won't benefit them at all. It's a bragging rights thing, and frankly I couldn't care less. Beating the Red Sox today would just be iciing on the 2011 season cake. Here's the lineup…
Brett Gardner, CF
Derek Jeter, SS
Alex Rodriguez, 3B
Jorge Posada, DH
Andruw Jones, LF
Russell Martin, C
Chris Dickerson, RF
Brandon Laird, 1B
Ramiro Pena, 2B
A.J. Burnett, SP
Game one of today's doubleheader starts at 1pm ET and can be seen on YES locally or TBS nationally. Game two is scheduled to start at 6:30pm ET. Enjoy.
CC Sabathia Update: Sabathia threw his simulated game this morning, throwing 65 pitches across four "innings." He faced Greg Golson and Pena (batting lefty), and all went well. His next start will be Game One of the ALDS on Friday.
Reminder: Our get together with FanGraphs at Amity Hall is today. All the details are here. Stop by if you can, it'll be a blast.