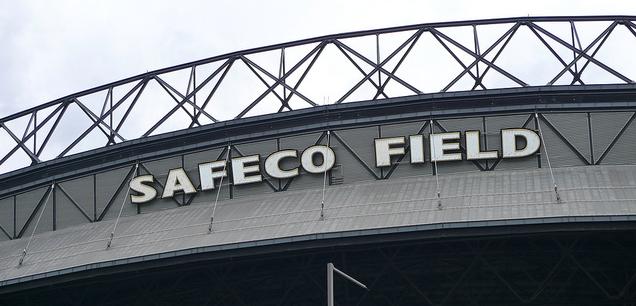 Just three games left in this unfortunate September west coast swing, everyone's least favorite road trip. The Yankees got off the schneid yesterday thanks to Peter Bourjos' error, but the offense certainly started to look more like its usual self. Three games in the Emerald City, coming right up.
What Have The Mariners Done Lately?
Unsurprisingly, a lot of losing. Seattle just split a four-game series with the Royals, and before that they won just one of six games against the Angels and Athletics. Over their last 19 games, they're just 5-14. The Mariners are 64-85 with a -100 run differential on the season, the third worst record and run differential in the league.
Mariners On Offense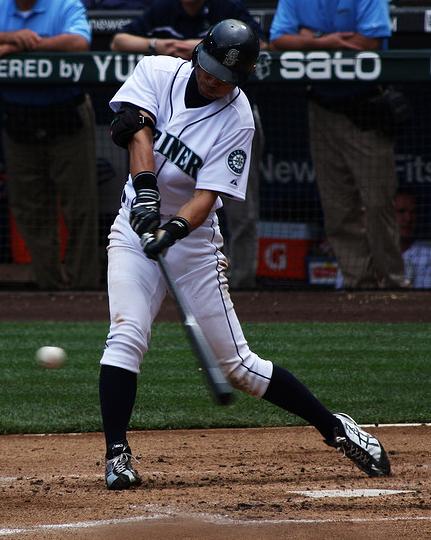 Obviously, it's a bad offense. Seattle has scored just 500 runs this year, the fewest in baseball by 49 runs. They've scored more than two runs just twice in their last six games as well. Their entire attack revolves around two guys, and one of them is not Ichiro. The leadoff man is hitting just .275/.313/.339, easily his worst season in the States. Instead, those two guys are Dustin Ackley (.290/.367/.453) and Mike Carp (.274/.333/.465, but hot of late). Both are lefty swingers, so expect to see former Mariner Aaron Laffey a few times in the series if Boone Logan is still an no-go because of his dead arm.
The rest of the lineup is hit or miss, mostly miss. Brendan Ryan (.244/.310/.322) is one hell of a shortstop, but also a number nine hitter masquerading as a number two hitter. Justin Smoak is at .232/.318/.397 for the season, but has two homers and 13 hits in ten games since coming off the DL. Believe it or not, the DH platoon is Adam Kennedy (.241/.282/.391 vs. RHP) and Wily Mo Pena (.217/.217/.478 vs. LHP), which is sad. Miguel Olivo (.223/.256/.381) does the catching, and the duo of Casper Wells (.238/.316/.433) and Trayvon Robinson (.250/.293/.424) splits time in center field now that Franklin Gutierrez is out for the season with an oblique injury. Alexi Liddi (.125/.125/.250 in very limited time) and Kyle Seager (.265/.313/.364) split time at the hot corner. To call it a below-average offense would be an insult to below-average offenses.
Mariners On The Mound
Monday, RHP Felix Hernandez (vs. Phil Hughes): It doesn't get any easier after that series in Anaheim. Felix has faced the Yankees twice this year, throwing seven innings each time (four runs and then one run) and beating them twice. His stuff is as nasty as it gets – a mid-90's four-seamer, a mid-90's two-seamer, a high-80's changeup, a low-80's curveball, and a mid-80's slider – and he'll throw pretty much any pitch in any count. All five are swing and miss pitches too. Hernandez is as good as it gets.
Tuesday, LHP Charlie Furbush (vs. A.J. Burnett): One of the pieces Seattle got from the Tigers in the Doug Fister trade, the Yankees have never seen Furbush before. He's been pretty bad in seven starts with the Mariners, pitching to 5.79 ERA (~4.75 FIP) in 37.1 IP. Furbush is a rather generic lefty, with a high-80's fastball, a low-80's slider, and a mid-70's curve. He's not great at striking people out (6.24 K/9), not great at limiting walks (3.57 BB/9), and not great at generating ground balls (41.7%), so in other words, he's exactly the kind of pitcher that will give the Yankees fits.
Wednesday, LHP Jason Vargas (vs. Ivan Nova): Another generic-ish lefty without great peripherals (4.30 FIP and a 4.57 xFIP), Vargas goes to work with a high-80's fastball, a low-80's changeup, and a low-70's curve. He's also cut and sink his fastball on occasion. The Yankees have faced him twice this year and smacked him around both times: six runs in three innings in May, then eight runs in four innings in July.
Bullpen: Like every other team, Seattle's bullpen is full of September call-ups. Closer Brandon League (2.95 FIP) is easily their best arm, and he's being set up by journeyman Jamey Wright (4.32 FIP). Righties Tom Wilhelmsen (3.84 FIP) and Shawn Kelley (3.27 FIP) will also see important innings late in the game. Cesar Jimenez (just 1.1 IP since being called up) is the lone lefty.
The rest of the bullpen is filled out by various nondescript righties. Josh Lueke (3.82 FIP) was part of last year's Cliff Lee trade, Chance Ruffin (5.75 FIP in limited time) was part of the Fister trade, and Dan Cortes (5.92 FIP) was part of the (first) Yuniesky Betancourt trade. Steve Delabar made his big league debut yesterday, and Jeff Gray (4.86 FIP) is pretty terrible. That's it, ten relievers in all.
Recommended Mariners Reading: U.S.S. Mariner and Lookout Landing.