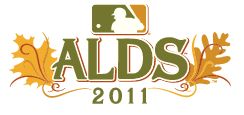 Three days after the series started as a best-of-five, we're down to a best-of-three. Thanks to the weather shenanigans on Friday, both the Yankees and Tigers get to start their ace tonight, the first game of the rest of their season. CC Sabathia was looking pretty damn sharp in the Game 1A, striking out four in just two innings. Delmon Young's solo homer wouldn't have left the park they're playing in tonight. Ivan Nova finished off the win in Game 1B.
Depending on who you ask, tonight's game is a must win because A.J. Burnett is looming for Game Four tomorrow. If you ask me, it's not a must win, just a boy it sure would be nice to win game. Ace vs. ace, this is why these guys make the big bucks. Here are the lineups…
New York Yankees
Derek Jeter, SS
Curtis Granderson, CF
Robinson Cano, 2B
Alex Rodriguez, 3B
Mark Teixeira, 1B
Nick Swisher, RF
Jorge Posada, DH
Russell Martin, C
Brett Gardner, LF
CC Sabathia, SP
Detroit Tigers
Austin Jackson, CF
Ramon Santiago, 2B
Delmon Young, LF
Miguel Cabrera, 1B
Victor Martinez, DH
Magglio Ordonez, RF
Jhonny Peralta, SS
Alex Avila, C
Brandon Inge, 3B
Justin Verlander, SP
The weather in MoTown is chilly but the sky is clear. No threat of rain tonight. The game starts at 8:37pm ET and can be seen on TBS. Remember, we're trying to win a ring around here.