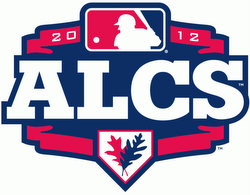 Well, things haven't exactly gone according to plan so far. The pitching staff owns a 2.25 ERA in eight playoff game,s but the Yankees only have three wins because they've just stopped hitting. Alex Rodriguez, Robinson Cano, Nick Swisher, Curtis Granderson … you name it and they've stopped hitting. If it wasn't for the heroics of Raul Ibanez, this team would have been dead in the water a week ago.
I don't expect the Yankees to mount a historic comeback from a three games to none deficit in the ALCS, but I'm very open to being surprised. I just hope they avoid a sweep tonight and make the Tigers sweat a little bit. Put a little scare into Detroit that forces them to maybe ride their pitchers a little harder than they'd like, maybe even force them to travel and play another game in Yankee Stadium. That would be sweet. Let's just worry about this one and enjoy what will likely be CC Sabathia's final start of the year. Here are your starting lineups…
New York Yankees
LF Ichiro Suzuki
RF Nick Swisher
2B Robinson Cano
1B Mark Teixeira
DH Raul Ibanez
3B Eric Chavez
C  Russell Martin
CF Brett Gardner
SS Eduardo Nunez
LHP CC Sabathia (15-6, 3.38)
Detroit Tigers
CF Austin Jackson
2B Omar Infante
3B Miguel Cabrera
1B Prince Fielder
DH Delmon Young
SS Jhonny Peralta
LF Andy Dirks
RR Avisail Garcia
C  Gerald Laird
RHP Max Scherzer (16-7, 3.74)
It's surprisingly warm in Detroit, but there is the threat of rain and we might see a weather delay. First pitch is scheduled for a little after 8pm ET and can be seen on TBS. Enjoy.
Ticket Update: If you're optimistic and want to catch a future game in this series, either in New York or Detroit, make sure you check out RAB Tickets for some last minute deals.
Update (7:55pm): The game will officially start in a delay due to incoming bad weather. No word on a start time yet.