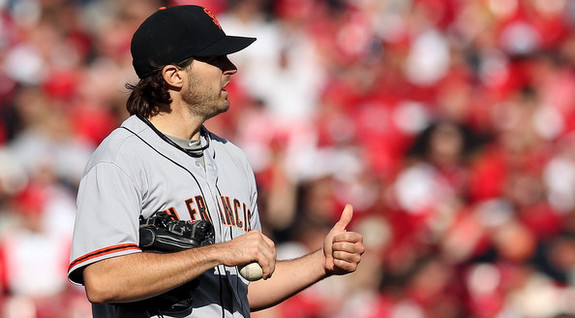 The Giants and Tigers open the 108th World Series tonight with Game One in San Francisco. Both teams were the three-seed in their respective leagues — meaning they had arguably the most favorable schedule — but arrived at the Fall Classic in very different ways. Detroit beat the Athletics in five games in the ALDS before walloping the Yankees in the ALCS sweep while the Giants came back from a 2-0 deficit against the Reds in the NLDS before coming back from a 3-1 deficit against the Cardinals in the NLCS.
If there is such a thing as momentum, San Fran has it … or they don't. The Tigers have had six days off while the Giants played just a day ago, but Justin Verlander will be on the mound for Detroit. They say momentum is only as good as your next day's starting pitcher, and the Giants will be running Barry Zito out there. Whenever the Yankees were not in the World Series, I've always found myself rooting against the AL team and I'm not quite sure why. That's just the way it's been for me and I don't expect that to change this year.
Anyway, here is your open thread for the evening. Game One starts at 8pm ET and can be seen on FOX, so talk about that or any other non-politics topic here throughout the night. Enjoy.