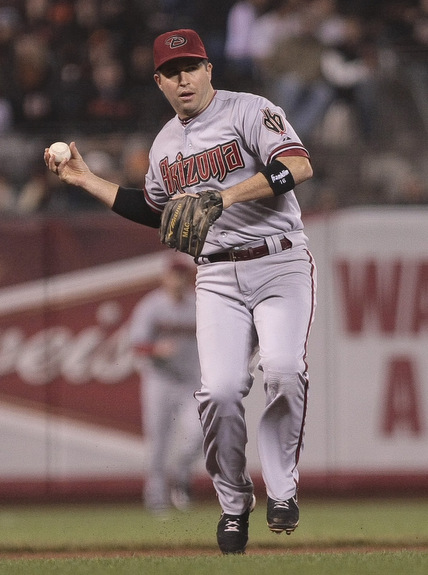 The old adage says a run saved on defense is as good as a run created on offense, and a number of teams have put that theory to the test in recent years. The 2010 Mariners are the perfect example of a club that went all-in on pitching and defense, and they absolutely stunk because there is a slight problem with that theory: creating a run on offense happens far more often than saving a run on defense. Just consider the opportunities, a hitter is guaranteed at least three plate appearances in every game while not being guaranteed anything as far as balls hit to their defensive position.
The absolute best defenders in baseball save about 20-25 runs over an average defender at the position in a given year according to the various metrics. That's Brett Gardner territory, he's a legitimate +20 defender in left field. Two players were +20 defenders by UZR last year while DRS says there were eight. On the other hand, 48 players created at least 20 runs offensively (by wRAA) with a handful of others within a few swings. So yes, a run saved is as good as a run created on offense, but creating runs on offense happens much more frequently.
Anyway, I bring this up because the Yankees have lost quite a bit of offense for the early part of the season. Mark Teixeira (wrist) and Curtis Granderson (forearm) will be out until May, and let's not forget about Alex Rodriguez either. He outhit Kevin Youkilis last year — 114 wRC+ in 529 plate appearances vs. 102 wRC+ in 509 plate appearances — despite playing the final few weeks of the season with one good hip. A-Rod will be out until the All-Star break and is bigger loss than many people want to admit. No Nick Swisher or Eric Chavez will also sap the lineup.
Because they lost so much offensive firepower and don't have any standout hitters to replace them, the Yankees should focus on doing what they can to save runs early in the season. None of the left field candidates are expected to hit much, but many of them also figure to stink on defense as well. Think Juan Rivera, Matt Diaz, Ronnie Mustelier … those guys. Bad offense and bad defense is a bad combination. Melky Mesa stands out as the best outfield defender in the competition, though like the other guys he will probably be below-average on offense. He is a safe bet to save a few runs with his glove though, and taking that production might be better than trying to squeeze a tiny bit of offense from someone else.
On the infield, there's nothing the Yankees will be able to do to replace Teixeira's glove. He has few peers on defense, but first base is also one of the least important defensive positions. They can survive with a below-average gloveman there for a few weeks. The left side of the infield is another story entirely, and the Yankees are guaranteed to have a poor defender at short. Derek Jeter was never good to start with, but now his mobility could be sapped even further by the ankle injury. Eduardo Nunez can't make routine throws and it seems less and less likely that he'll actually figure out it. With a ground ball-heavy rotation (outside of Phil Hughes, obviously), that could be a problem.
Ken Rosenthal says the Diamondbacks are looking to trade veteran infielder John McDonald, who can't hit a lick (58 wRC+ in nearly 2,500 PA) but grades out excellently on defense, particularly at short. He's cheap ($1.5M this year) and would make a lot of sense for New York's bench, especially early in the season when Jeter will spend plenty of time at DH. If Nunez or Jayson Nix were safe bets to hit at an above-average rate, it would be a different story. None of these guys is likely to hit much, but at least McDonald would give the team above-average defense for their ground ball staff.
The Yankees were very willing to sacrifice offense for the sake of defense at the catcher position this winter — nevermind that Russell Martin was a strong defender himself, but don't get me started again — and they should be willing to do it while Granderson and Teixeira on the shelf. It's not like they're sorting through a bunch a .350 OBP/.175 ISO hitters here, which should make the decision even easier. I've said many times before that I'm an offense over defense guy, but that's only if the offense is a reasonable guarantee*. Since the Yankees don't have any solid hitters to stick in the lineup, emphasizing defense might be the best approach for April.
* There are no guarantees, but you know what I mean.