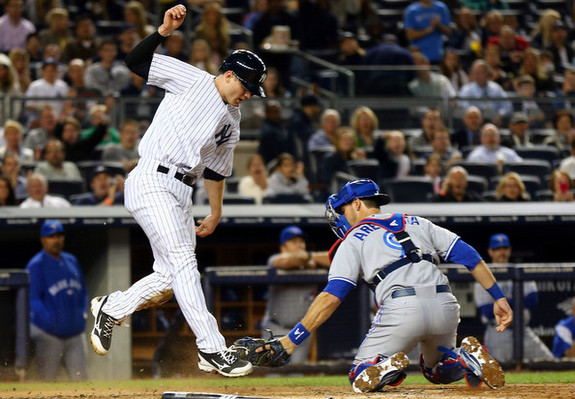 The Yankees have won seven of their first eight games against the Blue Jays this year, which is pretty close to the best case scenario. Regardless of what happened elsewhere around the league, the Bombers had to take care of business against their division rivals if they wanted to compete despite all of the injury problems. They've certainly laid a beating on Toronto so far. Here's the lineup the Yankees are running out there against right-hander Brandon Morrow…
And on the mound is the former Mat-Su Miner in the collegiate summer Alaska Baseball League, right-hander David Phelps.
It's a little overcast in New York, but there's no threat of rain or anything. The game is scheduled to start a few minutes after 1pm ET and can be seen on YES. Enjoy.
Eduardo Nunez Update: Nunez (ribcage) is expected to start hitting in the batting cage in a few days. He's eligible to come off the DL next Tuesday, but David Adams' nice start and the recently acquired Reid Brignac means there's no need to rush him.