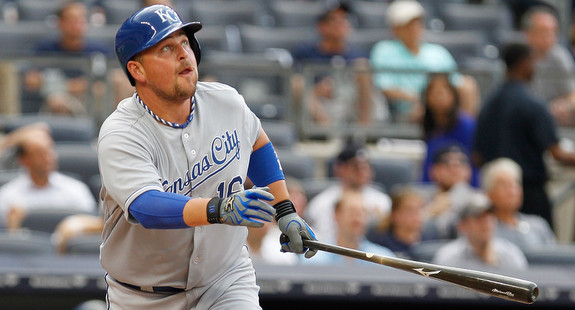 1. Last night, when the Royals took a 2-1 lead in the top of the seventh off a Billy Butler no-doubter, I sarcastically tweeted that the game was over.  Well, as it turns out, my cynical sentiments weren't far from the truth.  The Yankees are averaging a measly 3.89 runs per game and have now managed to score only one (!) run in each of the last three matches.  This has resulted in a negative-six run differential, and according to their Pythagorean record, the team should officially be two games under .500 at this point.  Collectively, the team has garnered a 83 wRC+ which is third worst in the majors.  It's painful to watch.  It's also really unfair to the pitching.  You could march a rotation of Felix Hernandez, Clayton Kershaw, and Matt Harvey out there every night and it wouldn't be enough to win if the team only scores a single run.  Ugly, really ugly.
2. Call it selective memory, but I feel like Mike has claimed that each series is very important for the Yankees over the past few weeks. Unfortunately, I kind of agree.  It's beginning to feel as though each game is a "must win."  The team sits six games out of first place in the AL East, which is by no means insurmountable at this point in the season.  It's not that these games are weighted differently from other season games.  It's just that the team needs to capitalize on its opportunities – particularly against some of the weaker opponents, like the Royals, if they hope to make the playoffs despite a failing offense.  Yesterday, James Shields looked as shaky as I've ever seen him early on.  The team simply needs to do better if they hope to remain in contention.  On the plus side, the Yankees are only a game or so back from the Rays and Orioles in the standings, so a Wild Card berth is still very plausible even if a division title is looking less likely.  Also, the Yankees have a bunch of games against Texas, Tampa Bay, Boston and Baltimore remaining which helps (or hurts) their cause depending on how you look at it.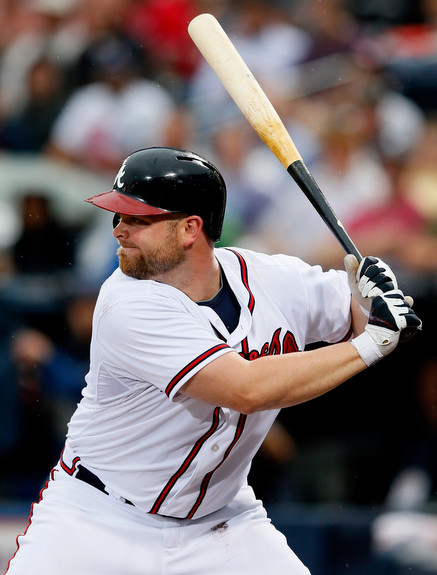 3. Doug Mittler wrote a quick blurb about Brian McCann on ESPN yesterday (Insider required).  It noted how McCann will likely be one of the top free agents available in the offseason and could demand a contract comparable to Yadier Molina – that is to say, a five year, $75M agreement.  I don't know if the Yankees have the goods to acquire McCann from the Braves before the trade deadline, nor do I know if the Braves have any interest in trading him, let alone to the Yankees.  I also don't know if the Yankees would be interested in him in the offseason given some of his prior injuries (including his most recent shoulder surgery) and their pending austerity budget concerns.  I'll tell you what though, right about now he'd look awfully good in pinstripes.  Then again, so would Russell Martin (but that's another point for another day).
4. So it looks like Robinson Cano has finally locked in his roster for the Home Run Derby.  To be honest, I generally don't spend much time watching the All-Star break activities.  I'll generally watch the first couple innings of the game itself (along with the last inning if I can to see Mariano Rivera pitch), and occasionally I'll watch the first round of the Derby.  Still, I have to hand it to Cano for picking a really solid group.  Fielder, Davis, and Cespedes can all hit the long ball with the best of them.  It'll also be nice not having the Kansas locals bitch and moan about Billy Butler getting snubbed this year.  I have to assume Robbie will have his father pitch to him again.  Hopefully he can knock a couple into the stands this go around.  On the other hand, I don't quite get David Wright's decision to invite Michael Cuddyer even though they're apparently good friends.  I'm guessing Carlos Gonzalez and Bryce Harper will be shouldering most of the load for the National League squad.  It should also be interesting to see how many home runs get swallowed up by the vast dimensions of CitiField.