The 2015 Home Run Derby will take place tonight in Cincinnati's Great American Ball Park … maybe. It's been raining in the Queen City for much of the afternoon — there was a severe weather warning at one point — and it's supposed to continue raining tonight. Some forecasts seem to indicate a window will open up a little later. Hopefully that's the case.
If the Home Run Derby is able to go down tonight, it will have a brand new format, one with a clock and head-to-head brackets. Players now get five minutes to take their swings, though they can earn additional time based on home run distance and some other stuff. Here are the rules. The last minute rules seems needlessly complicated. Here's the brackets from MLB.com. Seeding is determined by regular season home run totals.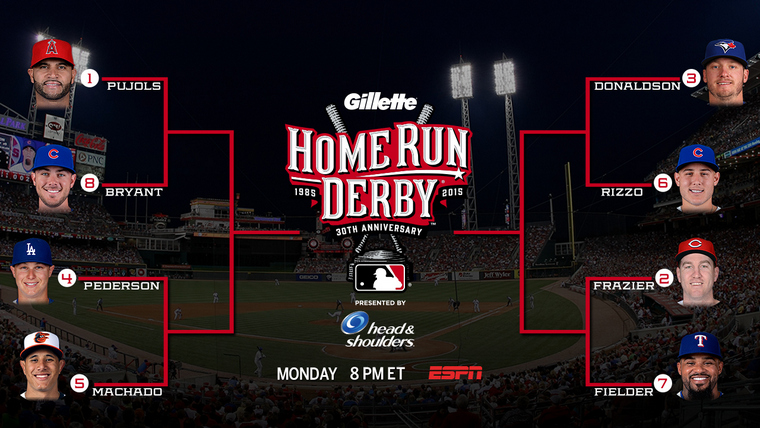 No Yankees are in the Home Run Derby (duh) — I remember reading somewhere that Mark Teixeira said he would decline if invited, but I can't seem to find it now — so I guess I need to make an official pick based on something more than fandom, huh? My pick is Joc Pederson. He leads all players in average home run distance (427.32 feet) and he's young, so endurance during the five-minute hack session won't be an issue. So yeah, Pederson's my pick.
The Home Run Derby has been rained out once before: back in 1988, coincidentally also in Cincinnati. Hopefully it doesn't get washed out tonight. That would be lame. The Derby is set to begin at 8pm ET and you can watch it on ESPN. Talk about the Home Run Derby or anything else right here tonight. Have at it.