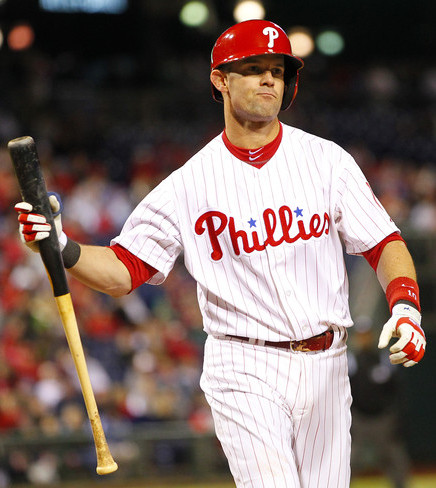 There was one thing the Yankees could not afford to do before yesterday's non-waiver trade deadline: nothing. And that's exactly what they did. They did nothing. They checked in on this guy and that guy, but ultimately they did nothing. Ownership brought in Alfonso Soriano last week and that's it. They did nothing.
"It wasn't a deep market at all," said Brian Cashman soon after the 4pm ET deadline. "What I was offering obviously wasn't good enough for the opposing teams. What the teams were suggesting to me wasn't good enough from my perspective … We will have to contend with what we have right now unless we can find ways to improve it. And obviously right now that'll come from within and off the disabled list."
As the first 107 games told us, what the team has right now is not good enough to contend. Not even close, really. They're seven back in the division and three back of a wildcard spot with three teams ahead of them. Yeah, there are 55 games left to play, but that is a major uphill climb. A climb that required some reinforcements if the team was serious about contending during Mariano Rivera's final season. Instead, we get more excuses about how the market wasn't favorable.
What Cashman neglected to mention, of course, is that the current market is the result of the team's prior (non-)moves. They purposefully downgraded the lineup over the winter and got burned when the regulars started getting hurt, and now they're desperate. Teams know this — they no doubt smell the blood in the water — and the prices get jacked up. Add in the fact that there are more contenders and fewer sellers, and you've got a recipe for exorbitant trade deadline prices. If they wanted help, they had to overpay. Even Corey Black for Soriano was an overpay considering Soriano said he would only accept a trade to New York. The Cubs had zero leverage and still extracted a decent prospect.
The Yankees had plenty of chances to improve the team during the offseason/free agency and passed, in part because of the plan to get under the $189M luxury tax threshold next year. They had a chance to improve before the deadline — both right at the deadline and in the weeks and months leading up to it — and passed. Now they have to try to improve during the August waiver period, which won't be easy despite their relatively high waiver priority. They keep painting themselves into a corner and further limiting their market, which is no way to go through life.
At some point Cashman and the rest of his management henchmen have to come out and take some sort of responsibility for the roster and stop blaming the market. It was their conscious decision to address every need with an aging veteran player who had something left in the tank if you squinted your eyes real hard and believed in the magic of a pinstripes. No one forced that on them. There's nothing wrong with taking a flier on a veteran for a platoon job or bench spot or whatever, but at some point it became the Yankees' only method of team building. That's just silly.
The Yankees could not afford to do nothing at the deadline. They either had to go all-in and add pieces or wave the white flag and trade away some players. They did neither and made zero progress as a franchise — they're no closer to contending or rebuilding. They're just an overwhelmingly mediocre club that will need an unprecedented amount of farm system success to make their sub-luxury tax threshold plan work. The trade deadline changed nothing, but this coming offseason there have to be more than cosmetic changes. The Yankees need to overhaul their team-building philosophies.