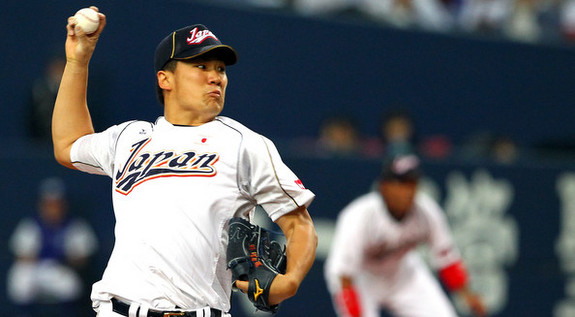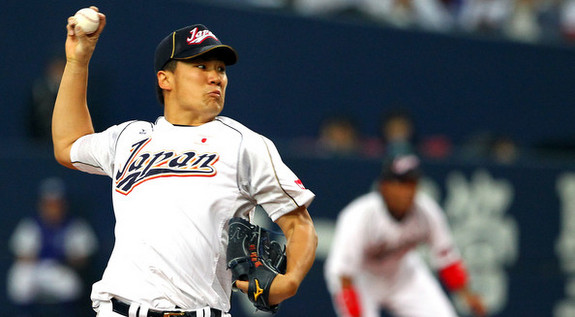 "I believe we need another starter."
Yankees fans know this, but it still felt good to hear it from ownership. Had the Yankees planned to pick from scrapheap options, Hal Steinbrenner might have said something else. I think our young guys are up to the task, he might have said. Instead he came right out and acknowledged the need for another starter.
By "another starter," Steinbrenner does not necessarily refer to Tanaka. He could refer to Paul Maholm, Joe Saunders, or even Johan Santana: low-cost guys who could provide the team a few alternatives to in-house candidates.
But after hearing such a proclamation from the owner himself, are fans really going to accept one of those retreads? Chances are fans wouldn't accept one of those retreads even absent Steinbrenner's statement. We'll be even less accepting given his overt praise of Tanaka. "This is a great, young pitcher. I'm sure he'll come here and do great things with someone."
So do whatever it takes to sign him.
It is absolutely clear to everyone, from the casual fan who tuned out after the Beltran signing to ownership itself, that the current crop of starters won't get the Yankees through the 2014 season. Supplementing that crew with a few back-end, at best, pitchers and minor league signings will not change the scenario much. They need Tanaka, Jimenez, Garza, or (shudders) Santana.
Perhaps Steinbrenner is just trying to keep expectations low with his "we'll see what happens." It certainly seems as though at least one Yankees official is trying to tamp expectations: "Just because he had great success over there doesn't mean he's going to be lights out here. We'll find out soon enough, but it's not like he's a sure-fire thing. I'd like to think so, but I'm not convinced."
There is a certain necessity in keeping expectations low. Many teams remain interested in Tanaka, so the Yankees are anything but guaranteed to sign him. They'd clearly like to, and if forced to interpret Steinbrenner's remarks I'd say that they'll go pretty far in their efforts to obtain his services. But if a team like the Cubs blows them out of the water, they need to cover themselves. And so we get Steinbrenner hedging a bit, and we get anonymous officials trying to lower the bar.
Don't let this game of expectations confuse the reality, though. The Yankees absolutely need Tanaka. If they don't land him, they're almost forced to try for one of the remaining trio. Anything else would, put a serious damper on an otherwise solid off-season, as a rival official said.
"If you don't get Tanaka, it kind of nullifies some of what you've added to the offense."