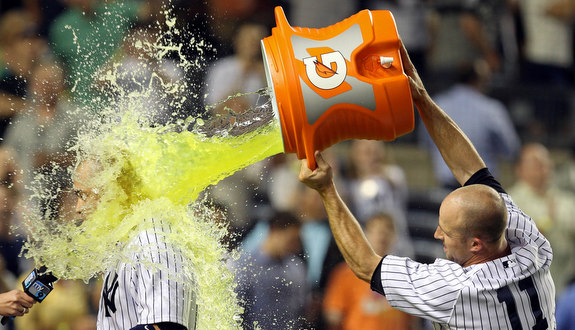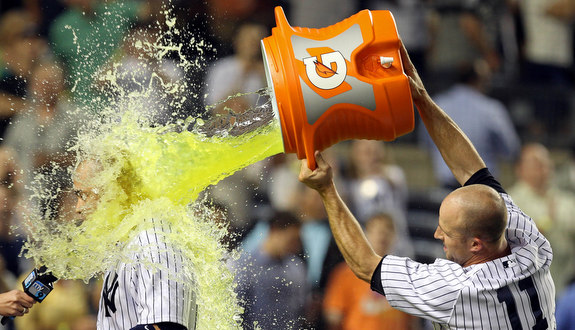 Mark Teixeira is back in the lineup tonight after leaving yesterday's game because he took a pitch to the left foot. The Yankees dodged a bullet there. Here are some injury updates to pass along, courtesy of Dan Martin, Jorge Castillo, Marly Rivera, and Nick Peruffo:
Michael Pineda (shoulder) is fully expected to begin a throwing program this coming weekend, according to Joe Girardi. They are "pretty confident" the extra week of rest will knock out the lingering "trace" of inflammation. "Our doctors felt (another MRI) won't be necessary. It's a fairly minor amount of inflammation in there compared to what it was. Another week should be plenty sufficient," said the skipper.
Ivan Nova (Tommy John surgery) is running and lifting light weights, but he won't start throwing until late-August or September. That's normal, his rehab is right on schedule so far. "I got to go outside and run a little bit," he said. "I'm still two months away (from throwing). I still have a ways to go."
Carlos Beltran (elbow) is currently throwing from 120 feet with no significant discomfort. He was expected to begin throwing to the bases over the weekend, and if that went well, they would come up with a plan and a firm timetable to get him back into right field.
Manny Banuelos (blisters) has been placed on the Double-A Trenton DL. He had some blister issues several years back. Banuelos missed most of 2012-13 with elbow problems, including Tommy John surgery.