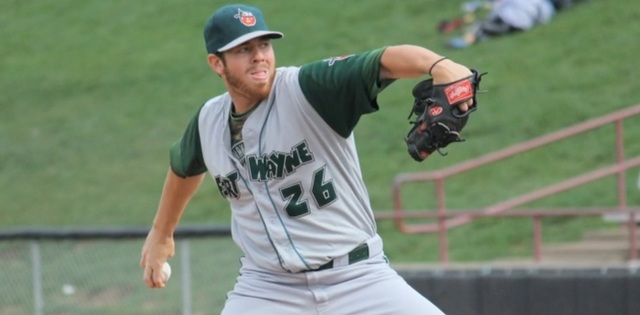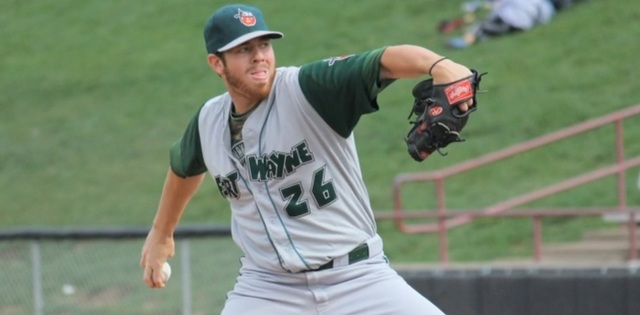 3:01pm: Done deal, the Yankees have announced the trade. It's Kelley for Barbato, straight up. So long, Shawn. I'll remember you for the horse head.
1:56pm: The quasi-youth movement continues. The Yankees have traded Shawn Kelley to the Padres for minor league reliever Johnny Barbato, according to Jack Curry. It appears the deal is straight up, one-for-one. Neither team has announced the trade just yet. The Yankees clear a 40-man roster spot with the move.
Kelley, who is set to become a free agent next offseason, was projected to earn $2.5M through arbitration in 2015, so the Yankees are shedding a little bit of money. With Andrew Miller replacing David Robertson in the bullpen, Kelley figured to again be in the seventh inning mix next year. That job belongs to Adam Warren now.
At the moment, the bullpen includes Miller, Warren, Dellin Betances, Justin Wilson, and Esmil Rogers, leaving two open spots, one of which figures to go to a long man. The Yankee have no shortage of in-house candidates for those last two spots, with Jacob Lindgren, Branden Pinder, Danny Burawa, Chase Whitley, Gonzalez Germen, Jose Ramirez, Bryan Mitchell, Jose DePaula, and possibly even Manny Banuelos among the notables. Obviously a trade or free agent signing is always possible.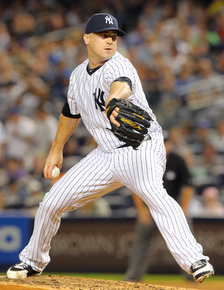 Kelley, 30, originally came over from the Mariners in exchange for Abe Almonte just before the start of Spring Training 2013. He spent two seasons in New York and had a 4.46 ERA (3.33 FIP) with 138 strikeouts in 105 innings. At his best, Kelley was a shutdown late-inning reliever. At his worst, he was very homer prone and unreliable. I guess that makes him like every other middle reliever in baseball.
The Padres drafted Barbato out of a Miami high school in the sixth round of the 2010 draft and paid him a well above slot $1.4M bonus, easily the largest bonus they gave out that year. He's spent the majority of his pro career in the bullpen because of a herky jerky delivery and the lack of a reliable third pitch. Baseball America ranked Barbato as the 30th best prospect in a stacked San Diego system prior to 2014 in their Prospect Handbook. Here's a scouting report from their trade analysis (no subs. req'd):
He pitches with mid-90s velocity and verve, attacking hitters with a live fastball that sinks and runs as it nears the plate. He throws a true curveball in the high 70s that features extreme break through the zone, and he locates and mixes his two pitches well enough to boast a career strikeout rate of 9.2 per nine innings … Barbato has the raw stuff to zoom to [New York] in 2015 and gradually work his way up to a setup role.
Barbato, 22, had a 2.87 ERA (3.31 FIP) with good strikeout (9.48 K/9 and 25.6 K%) and walk (2.87 BB/9 and 7.8 BB%) rates in 31.1 Double-A innings this season. His season ended in mid-June because of elbow soreness, and, as Curry notes, there is some concern Barbato may need Tommy John surgery. If healthy, he figures to start the year with Triple-A Scranton and be a call-up candidate at some point next summer.
So far this offseason the Yankees have replaced Kelley with Barbato, Martin Prado with Jose Pirela/Rob Refsnyder, Shane Greene with Nathan Eovaldi, Francisco Cervelli with John Ryan Murphy, and Derek Jeter with Didi Gregorius, getting younger each time. Joe Girardi, Brian Cashman, and Hal Steinbrenner all said after the season the team will be younger next year, and that is definitely the case.
Kelley was a nice little find for the Yankees — going from Almonte to two years of Kelley to Barbato is a fun transaction tree — but he's not exactly impossible to replace. Dealing middle relievers one year away from free agency for a Triple-A ready prospect is a move the Yankees should always look to make. New York saves some money, gets younger, and clears a 40-man roster spot. It's not a move that will make or break the 2015 season but does give the team some more flexibility.