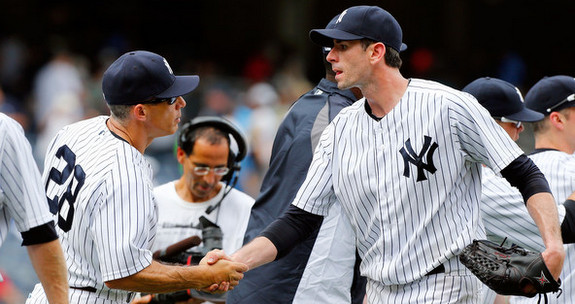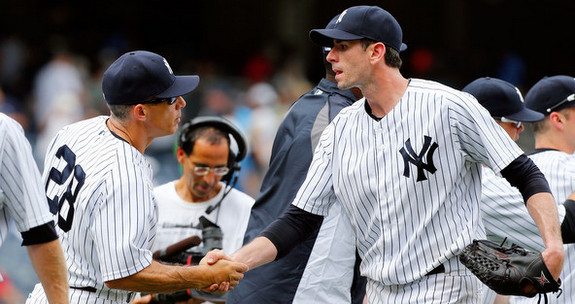 Right-hander Brandon McCarthy is close to a four-year contract worth $48M with the Dodgers, reports Ken Rosenthal. No word on the money. The Yankees had interest in re-signing McCarthy but, like most teams, they were not in love with the idea of going four years given his history of his shoulder problems. In fact, Andy Martino says the Yankees told McCarthy's camp they were unwilling to exceed three years.
McCarthy, 31, had a 2.89 ERA (3.22 FIP) in 14 starts and 90.1 innings for the Yankees this past season after being acquired from the Diamondbacks for Vidal Nuno just before the trade deadline. McCarthy was damn near ace-like in New York and a huge help in the second half. The Yankees will not get any kind of draft pick for losing him — they were unable to make McCarthy a qualified offer because he was traded at midseason.
The pitching market has finally started to heat up these last few days. McCarthy is going to the Dodgers, Jon Lester is going to the Cubs, and Francisco Liriano is staying with the Pirates. Max Scherzer and James Shields are still available, ditto reclamation projects like Brett Anderson and Justin Masterson. Middle of road options include Edinson Volquez and, uh, Hiroki Kuroda maybe?