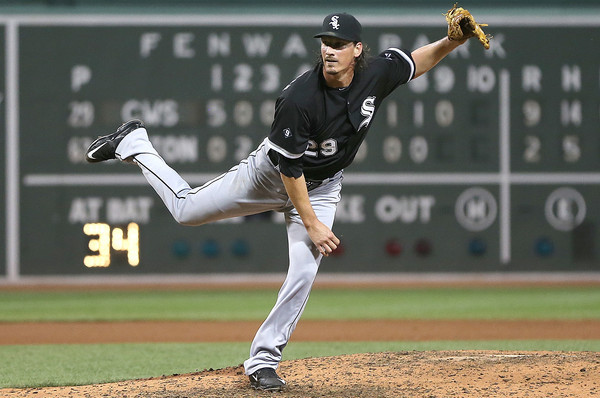 Just three days left now. The 2015 non-waiver trade deadline is this Friday at 4pm ET, and while the Yankees have not yet made any moves, I'm sure they will at some point in the next few days. Pitching is a bit of an issue — I'd rather not see Chris Capuano make another spot start — and second base could use an upgrade as well. Maybe another righty bat too.
On Monday and Tuesday we learned the Yankees are engaged in the pitching market, both starters and relievers. They had conversations with the Reds about Johnny Cueto before he was traded to the Royals, and they were also in the hunt for Ben Zobrist before he joined Cueto in Kansas City. Final offers for Cole Hamels are reportedly due today as well. We'll keep track of the day's Yankees-related rumors right here.
11:24pm ET: Mat Latos is apparently off the board. The Marlins are reportedly trading the right-hander (and others) to the Dodgers for prospects. Earlier this week we heard the Yankees had some interest in Latos. [Gordon Wittenmyer]
9:30am ET: The White Sox still have not given any indication they will trade Jeff Samardzija. They Yankees have had their eye on him for a few weeks now. The ChiSox are now only 3.5 games back of a wildcard spot, so they might hold on to Samardzija and go for it, knowing they'll get at least a draft pick for him after the season. [Jerry Crasnick]
The Reds are fielding offers for Aroldis Chapman but are not devoted to trading him because he's under team control next season. They moved Cueto because they were going to lose him to free agency. The Yankees are said to be open to adding another high-end reliever. [Buster Olney]
Reminder: Your trade proposal sucks.