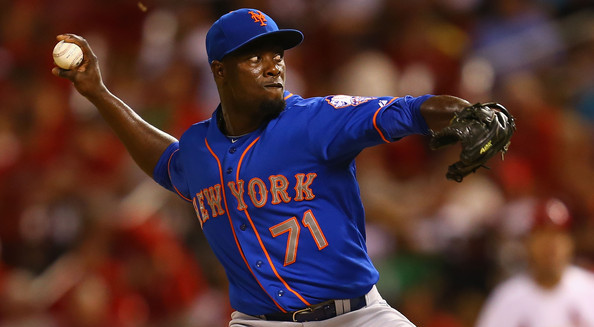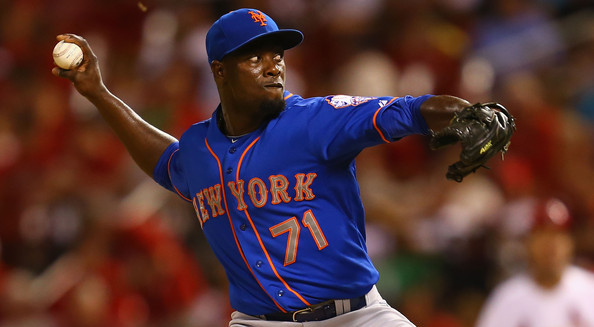 The Yankees have acquired right-hander Gonzalez Germen from the Mets for cash considerations, the team announced. It's first trade between the two clubs since the Mike Stanton-Felix Heredia swap in December 2004. Preston Claiborne was designated for assignment to clear a 40-man spot.
Germen, 27, has a 4.31 ERA (4.15 FIP) in 64.2 relief innings for the Mets over the past two seasons. He walks a few too many (4.18 BB/9 and 10.6 BB%) is both fly ball (36.8% grounders) and homer (1.11 HR/9 and 10.1 HR/FB%) prone, though he does get strikeouts (8.91 K/9 and 22.7 K%). Germen is a low-to-mid-90s fastball, mid-80s changeup, mid-80 slider pitcher.
As far as the depth chart goes, this is basically a straight Germen for Claiborne swap. They're the same age (Germen's four months older) and they both have one minor league option remaining (I think). Germen misses a few more bats while Claiborne has slightly better walk and grounder rates. This is a tiny little move that marginally upgrades something like the 35th man on the 40-man roster.