According to Jack Curry, the Yankees have traded Martin Prado the Marlins for RHP Nathan Eovaldi. Barry Jackson of the Miami Herald reports that the deal will also send David Phelps to the Marlins and 1B/OF Garrett Jones to the Yankees. The Yankees will also get RHP prospect Domingo German. The 40-man roster is now full.
The trade comes as something of a surprise. With the re-signing of Chase Headley, it appeared that the Yankees had a solid infield of Headley, Prado, Didi Gregorius, and Mark Teixeira. Moving Prado opens up a spot for Jose Pirela or Rob Refsnyder, or perhaps another second baseman in a trade. Would the Phillies make Chase Utley available?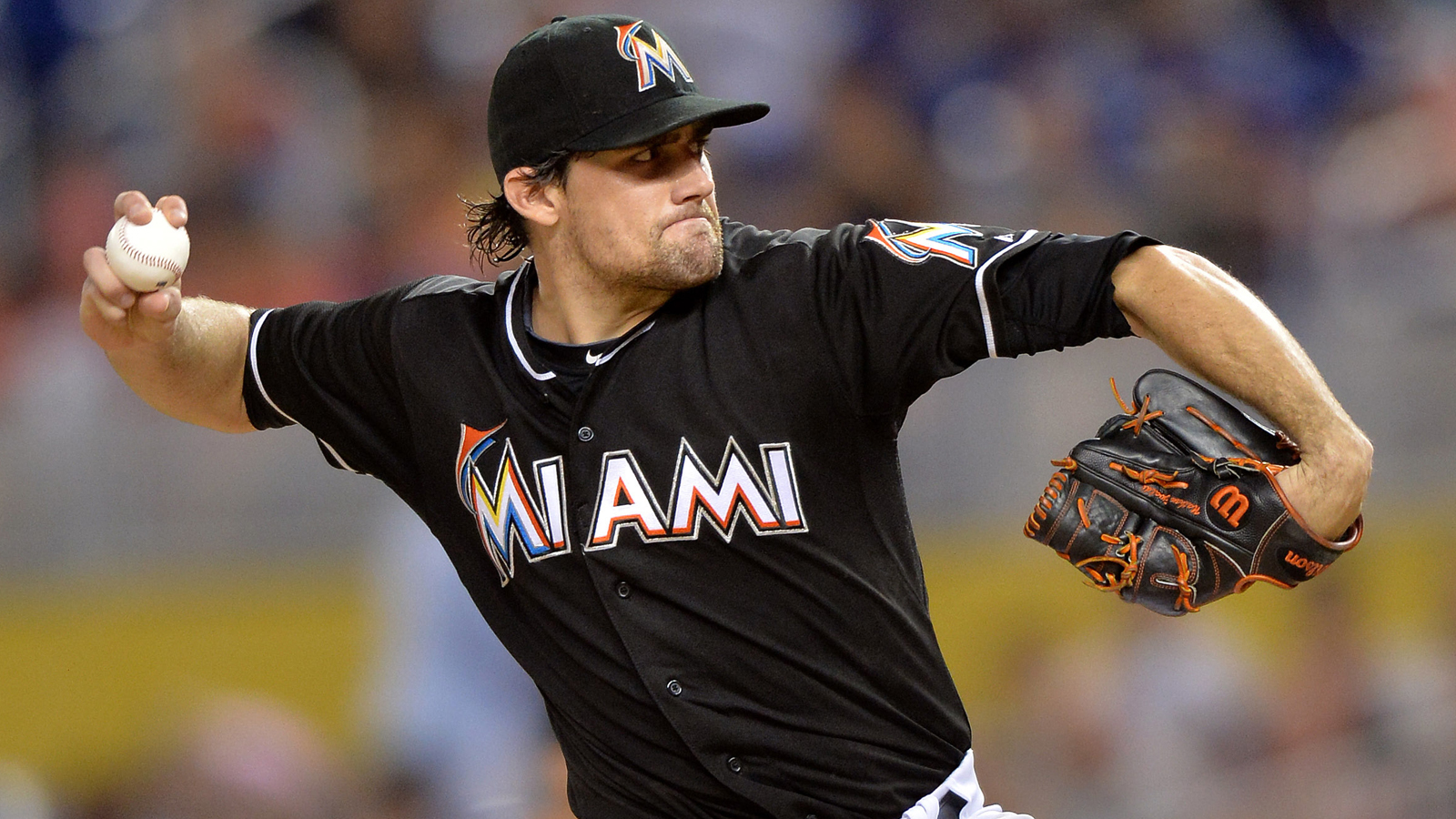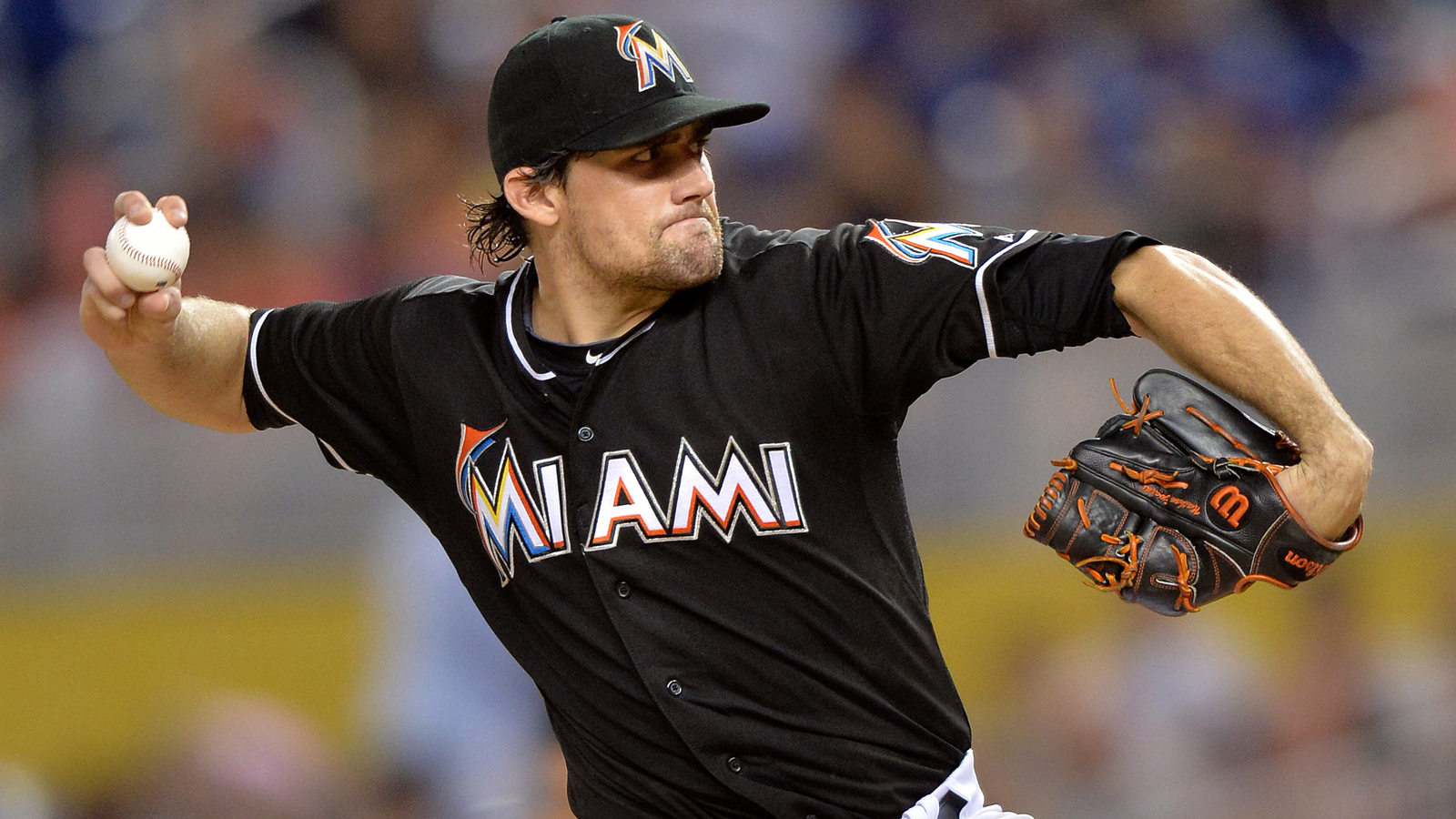 The main return in the trade, Eovaldi is a hard-throwing right-handed pitcher who turns 25 in February. Yet he's already arbitration eligible this year, so the Yankees will have his rights through the 2017 season.
Although Eovaldi has three years' service time, he's thrown only 460 MLB innings. Last season was the first in which he made more than 30 starts. His injury history isn't long, but it certainly concerning. In 2013 he missed the first 69 games of the season with shoulder inflammation, although it didn't seem to affect him for the rest of the season or in 2014. His only other major injury is Tommy John surgery in 2007.
While he throws very hard, averaging 95.5 mph with his fastball in 2014, Eovaldi doesn't strike out many hitters. Even as his fastball increased in velocity with his move from LA to Miami, he still stuck around 6.5 K/9, which is far below average right now. The idea, it seems, is to get him with Larry Rothschild and Gil Patterson, hoping that they can turn his plus-velocity into swings and misses.
Eovaldi will presumably take Phelps's spot in the rotation, giving the Yankees their starting five. They could still make a move, given the injury risk, but that would necessarily bump one of the guys they just brought in. It's no big loss to move Capuano to the bullpen, but why do that after spending $5 million on him?
German is at least interesting, a hard-thrower who performed well in the Sally league last year. Mike should have more on him later.
Garrett Jones is a prototypical platoon player, though he's on the strong side. For the past two years he's been a .250/.300/.400 guy, but .267/.333/.479 career against right-handers. He can back up Mark Teixeira at first base and Carlos Beltran in right field, while also taking reps at DH. In other words, he's more reason to believe the Yankees have absolutely no plans for Alex Rodriguez.
At first I wasn't thrilled with the trade, but if the Yankees can help Eovaldi harness his stuff they could make out well. Prado provided them with flexibility, but it's easy to unfairly weigh his performance in the second half last year. He's had a rough couple of years. Additionally, if the Yankees can get 75 percent of Prado's performance from Refsnyder or Pirela, with the potential for improvement in the future, that might be a worthwhile bet. I still feel that they could be better served starting in AAA, but it's not as though it's going to make a huge difference.
My only problem is that Eovaldi hasn't been very good. It's a big bet for the Yankees to make that they can turn him around.