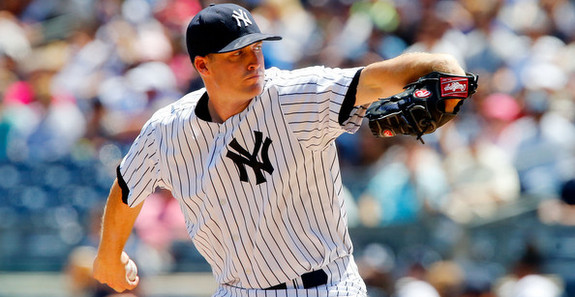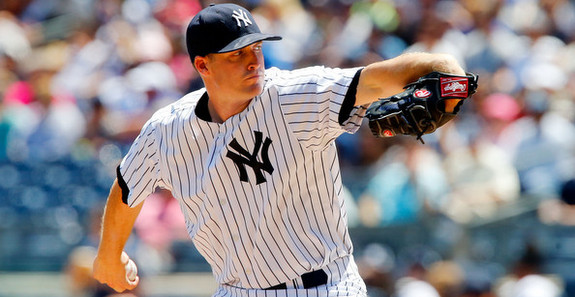 Right-hander Chase Whitley will be called up to make a spot start this coming Tuesday, Joe Girardi told reporters this afternoon. The Yankees have been talking about using an occasional sixth starter to give the rotation extra rest whenever possible for weeks now, and this will be the first time they actually do it.
Nathan Eovaldi is starting tonight and Adam Warren will start tomorrow, in the series opener against the Rays. With Whitley going Tuesday, it means Masahiro Tanaka will pitch Wednesday and Michael Pineda will start the series opener at Fenway Park on Friday. Thanks to Whitley and Thursday's off-day, Pineda will have two extra days of rest.
Whitley, 25, has a 2.12 ERA (2.85 FIP) in three starts and 17 innings for Triple-A Scranton this year. He's thrown as many as 89 pitches in a game this year and will be on one extra day of rest Tuesday. Whitley had a 4.60 ERA (3.69 FIP) in 12 big league starts last year, but the first seven were great (2.56 ERA and 2.74 FIP) and the last five were awful (8.18 ERA and 5.36 FIP).
It'll be interesting to see how the Yankees get Whitley onto the roster. Send down Chase Shreve then call up, say, Branden Pinder or Matt Tracy after the spot start? The Yankees have no shortage of bullpen call-up options. It could simply come down to who is rested and ready to pitch Wednesday, assuming Whitley does go back down after the spot start.