For the first time since 2006 and only the fourth time since the wildcard system was implemented in 1995, just one AL East team qualified for the postseason last year. The AL East's reign as baseball's dominant division is over. The Orioles won the division by 12 games last season but there is no clear cut favorite heading into 2015. It's just a jumbled mess of mediocrity. There's a very real chance the division will be without a 90+ win team for the first time since the 2000 Yankees took the AL East with 87 wins. Here's an overview of the Yankees' division rivals heading into the new season.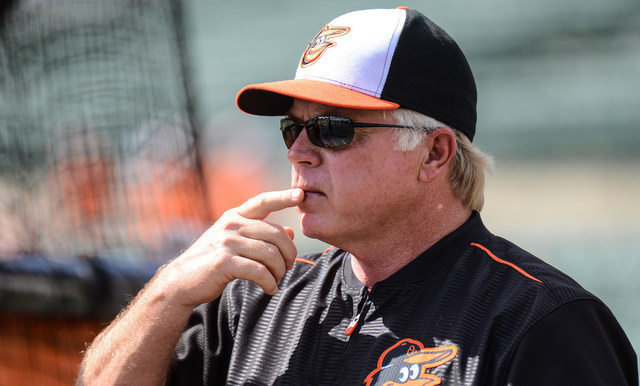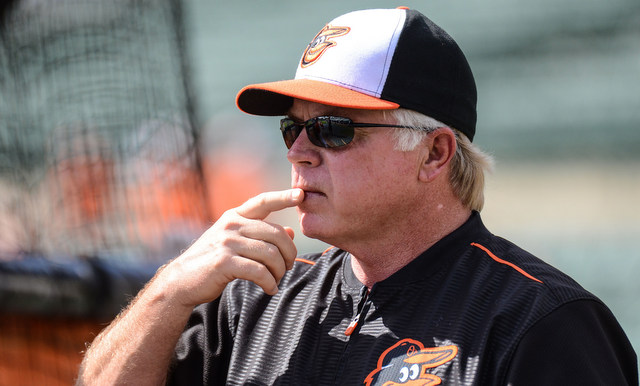 Baltimore Orioles
Biggest Strength: I say roster depth in general. They have five average or better starters — well, that's with Kevin Gausman in the rotation and Ubaldo Jimenez in the bullpen — and a quality set of relievers to go with some power bats and a versatile bench. The defense is also very good, especially on the infield. And Buck Showalter is a difference-making manager. His strategic on-field moves are arguably the best in the game. On any given day, Baltimore can win with their pitching or their offense. They're well-rounded.
Biggest Weakness: The lack of on-base guys — losing Nick Markakis will only exacerbate that — and injury issues. The O's led baseball with 211 homers last year (the Rockies were a distant second with 186) but were only eighth with 705 runs because their team .311 OBP ranked 17th out of the 30 clubs. The O's could easily lead MLB in homers again even without Nelson Cruz and that's great. Homers are awesome! But they're better when guys are on base.
As for the injury issues, both J.J. Hardy (shoulder) and Matt Wieters (Tommy John surgery) will open the season on the DL. Manny Machado is coming off right knee surgery and has already had surgery on both knees before his 23rd birthday. Will that hamper his mobility at third base? Machado's an elite defender with a good but not great bat. Any decline in his defense will take a big bite out of his overall value. The starting catcher and left side of the infield carry health concerns.
The O's In One Sentence: They lost some key players to free agency this past offseason, but there's no way I'm going to write them off as a contender.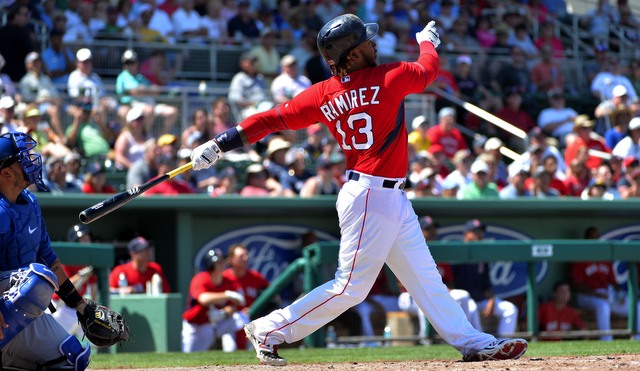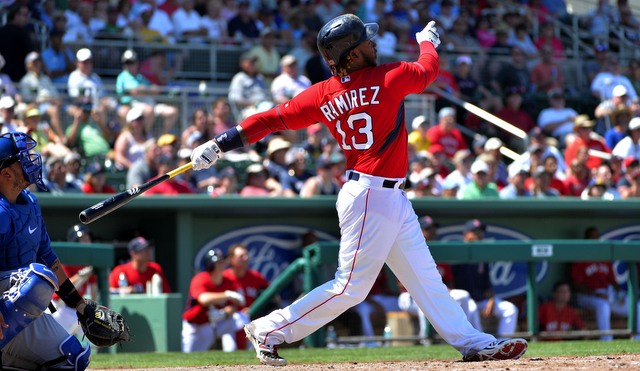 Boston Red Sox
Biggest Strength: The offense. Hanley Ramirez is going to be a big help, even if he only plays 120 games. And even though Pablo Sandoval has gotten overrated — I'm guessing there are many fans who've only seen him play in the World Series and think that's who he is all the time — Red Sox third basemen have hit .226/.280/.351 (85 OPS+) the last two years. He'll be a big upgrade at the hot corner.
We have no idea what Mookie Betts and Rusney Castillo can do across a full MLB season yet, but expectations are high, especially for Betts. (They're so insanely high at this point that there's basically no way he can meet them.) Mike Napoli and David Ortiz are still annoyingly productive, and there's at least some hope Dustin Pedroia can halt his decline now that his thumb's healthy. The Red Sox are going to mash, especially at home.
Biggest Weakness: The rotation. My goodness. Forget the "they don't have an ace" stuff. Do they even have two league average starters? Rick Porcello was quite good last year, with a 116 ERA+ in 204.2 innings, but Clay Buchholz had a 72 ERA+ in 170.1 innings. Justin Masterson has an 83 ERA+ in his last 528 innings (!) and those three miles an hour he lost off his fastball last year haven't come back this spring. Wade Miley had an 86 ERA+ in 201.1 innings last year and Joe Kelly had a 91 ERA+ in 96.1 innings. Also, this group has combined for an 18.0% strikeout rate the last three years, so they miss a below average number of bats. Who's going out there to stop a losing streak?
The Sawx In One Sentence: If the Red Sox are going to contend, they'll have to contend like the mid-2000s Yankees and outhit their own pitching staff.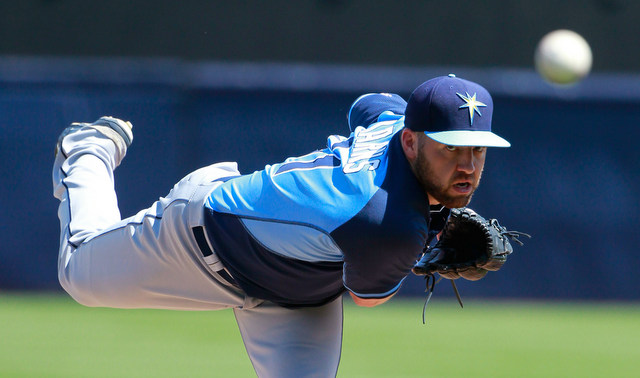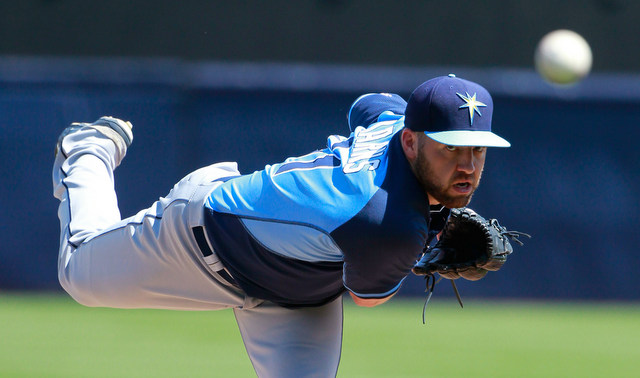 Tampa Bay Rays
Biggest Strength: I … I … I don't know. I guess the revamped outfield defense with Kevin Kiermaier in center and Desmond Jennings in left? Otherwise the Rays don't seem to be particularly good at anything. Evan Longoria is a really good player, Chris Archer is a quality starter, and the Jake McGee/Brad Boxberger bullpen duo is as good as it gets, at least once McGee comes back from offseason elbow surgery. That's about it. Unlike the Orioles, who don't have an obvious strength but are solid all around, the Rays don't have an obvious strength and have questions all around.
Biggest Weakness: The rotation. Remember when the Rays used to add a new immediate impact rookie starter to their rotation year after year? That doesn't happen anymore. They needed 24 starts from Roberto Hernandez in 2013 and 15 starts from Erik Bedard in 2014. Matt Moore (Tommy John surgery), Alex Cobb (forearm), and Drew Smyly (shoulder) are all hurt, so Tampa Bay had to scramble to trade for the extremely homer prone Erasmo Ramirez a few days ago and will start Nate Karns in the second game of the season. He had a 5.08 ERA in a full season at Triple-A last year. This rotation won't be Devil Rays caliber bad, but it is in no way a strength.
The Rays In One Sentence: Ex-manager Joe Maddon and ex-GM Andrew Friedman jumped ship and not a moment too soon.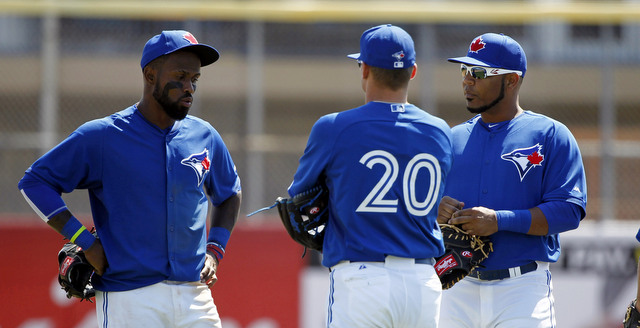 Toronto Blue Jays
Biggest Strength: Middle of the lineup. The 3-4-5 combination of Jose Bautista, Edwin Encarnacion, and Josh Donaldson is straight up terrifying. They rank 10th, 11th, and 20th in OPS+ the last two years (min. 800 PA) and 7th, 2nd, and 18th in homers, respectively. Those three are going to generate a ton of runs, especially when Jose Reyes is healthy and leading off. Bautista and Encarnacion were scary enough these last few years. Adding Donaldson to the mix is unfair.
Biggest Weakness: Top heavy roster and extreme reliance on youth. Toronto is going to have two rookies in the rotation (Daniel Norris and Aaron Sanchez), two rookies in the lineup (Dalton Pompey and Devon Travis), and two rookies in the bullpen (Roberto Osuna and Miguel Castro). For a team looking to contend, they're putting a lot of responsibility on the shoulders of young players with no real backup plans. Reyes, Bautista, Encarnacion, Donaldson, R.A. Dickey, and Mark Buehrle have to produce as expected for this club to have a chance. They don't have the pieces to cover for a disappointing season from one of the veterans.
The Jays In One Sentence: Once again the Blue Jays made some big splashes in the offseason but stopped short of adding all the pieces they need, especially pitching.