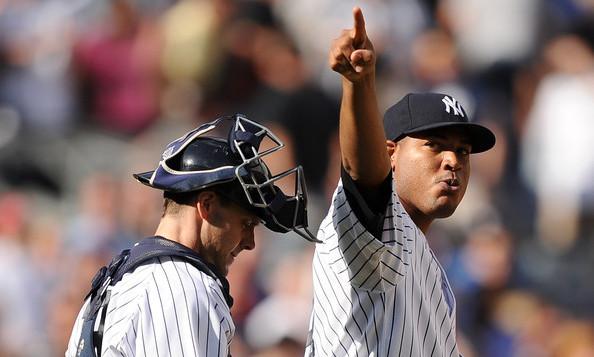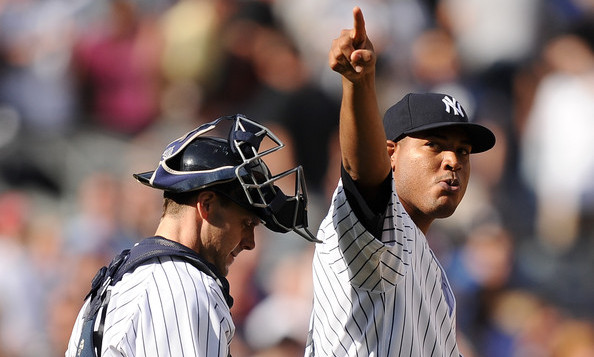 For the first time since April 19th of last season, Ivan Nova will be on the mound for the Yankees this afternoon. The real Yankees too. Not the Tampa Yankees or another minor league affiliate. His rehab from Tommy John surgery is complete and today he returns to the rotation. What to expect? Who knows. Nova was unpredictable even before having his elbow rebuilt.
The Yankees are getting Nova back today but, more importantly, they have to avoid being swept by the Phillies. The Phillies! The worst team in baseball. The worst offense in baseball has scored eleven runs in each of the first two games of the series — the Phillies went from averaging 3.10 runs per game to 3.32 runs per game thanks to the Yankees — and today they're sending ace Cole Hamels to the mound. Good grief. Here is the Phils' lineup and here is the Yanks' lineup:
CF Brett Gardner
3B Chase Headley
DH Alex Rodriguez
1B Mark Teixeira
RF Carlos Beltran
LF Chris Young
C John Ryan Murphy
SS Didi Gregorius
2B Jose Pirela
RHP Ivan Nova
It's a gorgeous day in New York. Nice and sunny with temperatures comfortably in the upper-70s/low-80s. Just a perfect afternoon for a ballgame. Today's series finale will begin 1:05pm ET and you can watch live on YES locally and, depending on where you live, MLB Network nationally. Try to enjoy the game.
Injury Updates: Teixeira (neck) took batting practice and felt good, so he's back in the lineup … Andrew Miller (forearm) played catch today for the first time since being shut down. He made 25 throws and everything went well … Brendan Ryan was placed on the 15-day DL with an upper-back strain. One thing after another with that guy.
Roster Move: Jose DePaula was designated for assignment to clear a 40-man roster spot for Nova, the Yankees announced … Ryan to the DL cleared the 25-man roster spot.