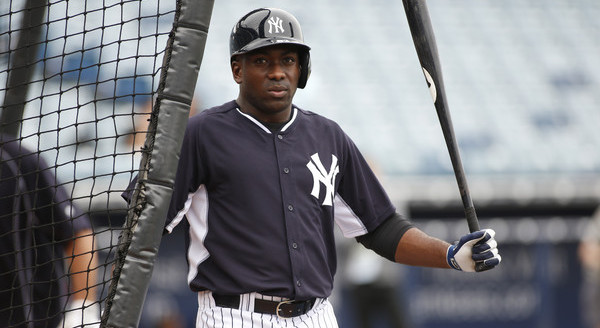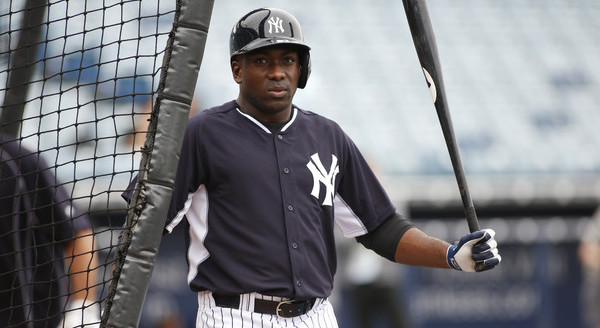 Following this afternoon's game, the Yankees optioned Jose Pirela to Triple-A Scranton, the team announced. With Pirela going down and Andrew Miller being placed on the 15-day DL, the team has to make two call-ups before Friday's series opener against the Orioles.
My guess is Ramon Flores will be brought back come Friday. Miller's injury allows the Yankees to bring him back without waiting the usual ten days. In fact, that was probably the plan on along. They knew Miller was going on the DL, so Flores goes "down" for a game, Pirela plays against the lefty Gio Gonzalez, then Flores comes back Friday. Though I guess there was still a chance Miller could have avoided the DL by time Flores was sent down.
The other roster spot figures to be a pitcher. My guess is Chris Martin, who has been pitching for Triple-A Scranton the last few weeks after coming back from his elbow injury. He was up with the Yankees earlier this season and seems like an obvious candidate. The team has no shortage of candidates though: Jose Ramirez, Danny Burawa, Nick Rumbelow … any of them could all get the call.
Pirela, 25, is 11-for-43 (.256) in limited time this season. Brendan Ryan returned from the 60-day DL on Wednesday and will take over as the backup infielder.