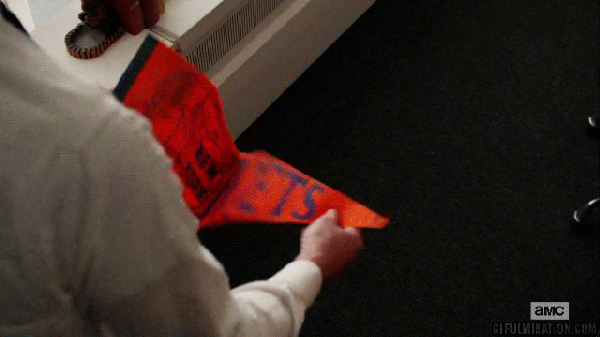 Time for another round of the Subway Series. This weekend is way more important to the Yankees than it is the Mets, who have a comfortable lead in the NL East. Of course, their fans seem to be worried about a potential collapse given what happened in 2007, but I'd say their lead is safe. The Yankees won two of three when these two clubs met in Yankee Stadium in late-April.
What Have The Mets Done Lately?
Lose, believe it or not. They just dropped two straight to the Marlins at home, though before that they won eight straight. The Mets are 83-63 with a +68 run differential right now. They have a comfortable eight-game lead over the Nationals. FanGraphs puts their odds to win the NL East at damn near 100%.
Offense & Defense
The Mets are averaging a 4.25 runs per game with a team 99 wRC+ this season, though that doesn't really tell the story. They were dreadful in the first half (3.48 R/G and 85 wRC+) but have been much, much better since the All-Star break (5.46 R/G and 118 wRC+). Manager Terry Collins has a completely healthy team on the position player side right now. Two September call-ups are on the 60-day DL (Darrell Ceciliani and Wilfredo Tovar) and that's all.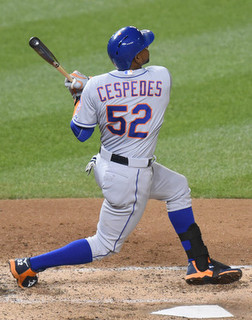 Much has been made of the impact of trade deadline pickup OF Yoenis Cespedes (139 wRC+), who has indeed been fantastic for the Mets (173 wRC+), but he's not the only reason they've started scoring runs. C Travis d'Arnaud (152 wRC+) returned from the DL and is quietly one of the best hitting catchers in the game. 3B David Wright (130 wRC+) came off the DL as well. SS Wilmer Flores (98 wRC+) has been hitting since he was nearly traded for Carlos Gomez, and OF Michael Conforto (156 wRC+) has been mashing since he was called up as well.
Of course, ex-Yankee OF Curtis Granderson (131 wRC+) has been their best player since Opening Day, and 1B Lucas Duda (122 wRC+) has been good, but not what he was a year ago. 1B/OF Michael Cuddyer (101 wRC+) has been reduced to a platoon player and 2B Daniel Murphy (99 wRC+) has gotten things straightened out after a slow start. IF Ruben Tejada (98 wRC+), OF Juan Lagares (82 wRC+), 3B Juan Uribe (102 wRC+), and UTIL Kelly Johnson (112 wRC+) are the supporting cast. Among the September call-ups on the roster are C Kevin Plawecki, C Johnny Monell, C Anthony Recker, UTIL Eric Campbell, IF Dilson Herrera, and pinch-runner OF Eric Young Jr.
The Mets are a pretty strong defensive club, though Cuddyer, Flores, and Murphy are definitely below-average. Cespedes is a good defender with a strong arm — he's been playing center field — and both Granderson and Conforto are solid in the corners. You can run on Grandy's arm though. Wright, Tejada, and Uribe are above-average defenders as well. d'Arnaud is about average at controlling the running game and currently rates as one of the top pitch-framers in baseball.
Pitching Matchups
Friday (7pm ET): RHP Masahiro Tanaka (vs. NYM) vs. LHP Steven Matz (No vs. NYY)
Matz, a local kid from Stony Brook, has a 1.88 ERA (4.73 FIP) in four starts and 24 big league innings around a lat injury this season. His strikeout (22.9%) and grounder (48.4%) rates are a tick above-average, though walks (9.4%) have been a bit of an issue, as have home runs (1.50 HR/9). Lefties (.299 wOBA) have had more success against him than righties (.273 wOBA) so far, but that's sample size noise. He's faced 25 left-handed batters since being brought up. Matz, 24, pitches off a mid-90s sinker with a hammer upper-70s curveball and a quality low-80s changeup. He is very good. The only issue here is health. Matz has had all sorts of injury problems in his career. He had not yet been called up when the Yankees and Mets played earlier this season.
Saturday (1pm ET): RHP Michael Pineda (vs. NYM) vs. RHP Noah Syndergaard (No vs. NYY)
The Mets acquired Syndergaard in the R.A. Dickey trade a few years ago and the 23-year-old has a 3.20 ERA (3.28 FIP) in 21 starts and 129.1 innings this season, his MLB debut. His strikeout (26.2%) and walk (5.7%) numbers are excellent while his grounder (45.8%) and homer (1.04 HR/9) numbers are about league average. Left-handed hitters (.286 wOBA) have hit Syndergaard a bit harder than righties (.277 wOBA), and it's worth noting he's been way better at home (2.15 ERA and 2.98 FIP) than on the road (4.47 ERA and 3.64 FIP) as a big leaguer. Syndergaard has a huge fastball — only Nathan Eovaldi (96.6 mph) has a higher average fastball velocity than Syndergaard (96.4) among the 130 pitchers who have thrown at least 100 innings this season — and he uses it to set up his power low-80s curveball and upper-80s changeup. Everything this guy throws is hard. Like Matz, Syndergaard was still in the minors when the Yankees and Mets played in Yankee Stadium.
Sunday (8pm ET): LHP CC Sabathia (vs. NYM) vs. RHP Matt Harvey (vs. NYY)
The Mets have the 26-year-old Harvey on a very strict schedule right now, and rumor has it he will be limited to five innings Sunday night. We'll see. He's thrown 171.2 innings across 26 starts in his first season back from Tommy John surgery, pitching to a 2.88 ERA (3.30 FIP) with dynamite peripherals: 23.9 K%, 5.3 BB%, 46.1 GB%, and 0.94 HR/9. Harvey has been hit much harder by lefties (.303 wOBA) than righties (.241 wOBA) this year. He works with a mid-to-upper-90s heater and has a devastating upper-80s slider. He'll also throw quality mid-80s changeups and low-80s curveballs. Harvey is one of the very few pitchers who legitimately takes four out pitches to the mound on his best days. He and Felix Hernandez are pretty much the only guys who can say that. Harvey's shown he's an adrenaline junkie, so expect him to be amped up for the ESPN Sunday Night game. He held the Yankees to two runs in 8.2 innings back in late-April.
Bullpen Status
Like the Yankees, the Mets had an off-day yesterday, so their bullpen is as fresh as it's going to get in mid-September. Closer RHP Jeurys Familia (1.63 ERA/2.70 FIP) has been brilliant this season, and these days he's being set up by ex-Yankee RHP Tyler Clippard (2.77/4.41) and RHP Addison Reed (3.44/2.82). RHP Hansel Robles (3.33/3.41) and RHP Erik Goeddel (2.70/2.71) have also had nice years. Goeddel missed a bunch of time with an elbow issue, however.
The one thing the Mets lack is a reliable left-on-left matchup reliever. Rule 5 Draft pick LHP Sean Gilmartin (2.87/2.55) has had a nice year, but he has a big reverse split (.301 vs. .244 wOBA in favor of lefties) and is more of a long man than a matchup guy. LHP Eric O'Flaherty (7.67/4.44) hasn't been good at all. RHP Bobby Parnell (5.82/4.21) is having a rough go of it following Tommy John surgery and RHP Carlos Torres (4.45/3.60) is the do-everything rubber arm guy. RHP Tim Stauffer, LHP Dario Alvarez, and RHP Logan Verrett are the September call-ups. Verrett's the sixth starter more than anything. They've been using him to give the other starters extra rest, not out of the bullpen.
Our Bullpen Workload page can keep you updated on Joe Girardi's bullpen, which has been rather shaky of late. Hopefully the off-day did those guys some good. Head over to Amazin' Avenue and Metsblog for everything you need to know about the Mets.
(GIF via Mets Police)