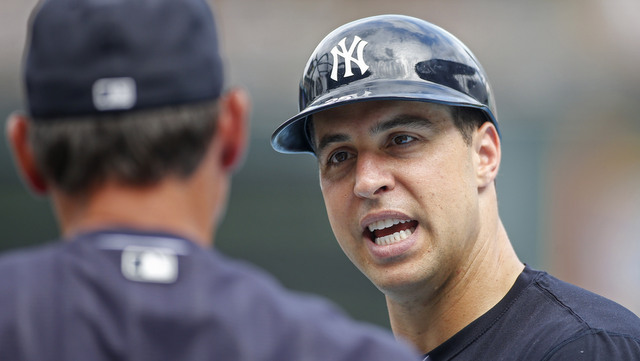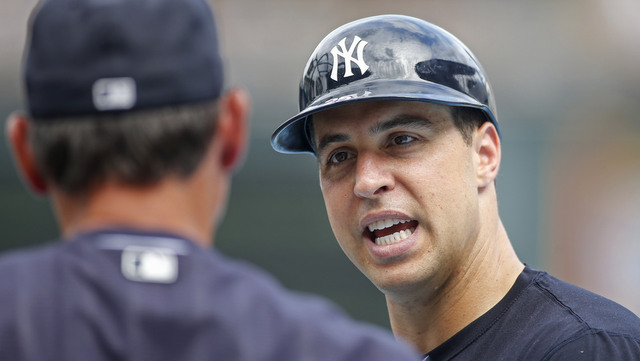 The Yankees and Mets continue the Subway Series a little later this afternoon. Here are some stray links to help you pass the time.
Teixeira named 2016 Roberto Clemente Award nominee
Mark Teixeira has been named the Yankees nominee for the 2016 Roberto Clemente Award, MLB announced. Each team nominates one player and the winner is determined by fan voting. Here's the ballot. The Roberto Clemente Award is given annually to the player who "best exemplifies the game of baseball, sportsmanship, community involvement and the individual's contribution to his team." Derek Jeter won it back in 2009. It's a pretty big deal. The voting ends October 9th. Here's the ballot again. Go vote for Teixeira.
Forbes ranks Yankees as third most valuable sports franchise
According to the latest Forbes rankings, the Yankees are the third most valuable sports franchise in the world at $3.2 billion. Only the Dallas Cowboys ($4 billion) and Real Madrid ($3.26 billion) are more valuable. Well, technically the Yankees are tied with the New England Patriots at $3.2 billion, but who cares about them. Forbes valued the Yankees at $3.2 billion back in March — the Dodgers are a distant second among MLB teams at $2.4 billion — and they post their updated MLB franchise valuations during Spring Training each year.
Martin scraps slider for curveball
Earlier this season, righty Chris Martin was higher up on Joe Girardi's bullpen depth chart than I think most of us realized, but he struggled for a while and eventually wound up on the DL with an elbow injury. The Yankees sent Martin to Triple-A once he got healthy, and, according to Billy Witz, Martin dropped his slider in favor of a curveball while with the RailRiders.
Martin hasn't pitched a whole lot this month, so we haven't seen the new curveball yet. He told Witz he was better able to control his slider, but the curveball gets more swings and misses, and that's a trade-off he's willing to make. I'm not sure Martin will be with the Yankees beyond this year — there's going to be a big 40-man roster crunch this offseason and Martin's expendable — but he has a new pitch now, and maybe that will help him stick around the big leagues a few more years.
2017 World Baseball Classic qualifiers coming to Brooklyn
Earlier this week, MLB announced qualifying games for the 2017 World Baseball Classic are coming to Brooklyn. The four-team pool includes Brazil, Great Britain, Israel, and Pakistan, and they'll play their round robin tournament from September 22nd to 25th next year at MCU Park in Coney Island. The winner of the pool advances to the 2017 WBC. MCU Park is really great. One of my favorites. This isn't Yankees-related, but baseball in Brooklyn is still cool. Anyway, here is the full WBC qualifying round information.