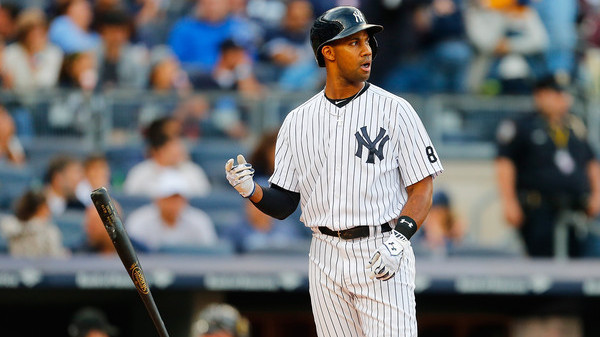 According to Eric Fisher, the qualifying offer has been set at $15.8M for this offseason. That's up from $15.3M last year. The qualifying offer is set at the average of the top 125 salaries in baseball each season. The deadline to make the qualifying offer is five days after the end of the World Series. Players then have a week to accept or reject.
As far as the Yankees as concerned, the qualifying offer amount doesn't matter. They only have three Major League free agents this year and none are qualifying offer candidates: Chris Young, Stephen Drew, and Chris Capuano. That's all. The Yankees won't be picking up any extra draft picks this winter. They got an extra pick last year thanks to David Robertson.
Several big name free agents won't be eligible for the qualifying offer this winter because they were traded at midseason. That list includes David Price, Johnny Cueto, Ben Zobrist, and Yoenis Cespedes. (Cespedes had a weird thing in his contract that made him ineligible for the qualifying offer anyway, but the trade made it officially official.) Here's the list of free agents, in case you want to see who may and may not get a qualifying offer.
I don't expect the Yankees to pursue any big name free agents this offseason, mostly because their free agent spending tends to be tied to the contracts they have coming off the books. They shed a lot of money following the 2008 season, leading to the big 2008-09 winter. Two years they shed a ton of money and went big during the 2013-14 free agent market.
Like I said, the Yankees are only losing Capuano, Drew, and Young to free agents this winter, which is about $12.5M in annual salary. That's nothing, especially with a rather significant arbitration class. Next offseason, when Mark Teixeira and Carlos Beltran (and maybe CC Sabathia) come off the books, that's when the Yankees figure to spend big again.