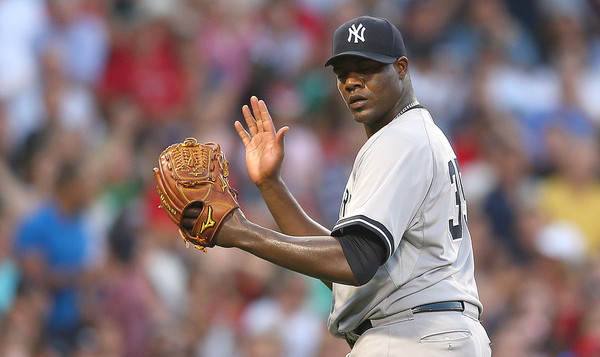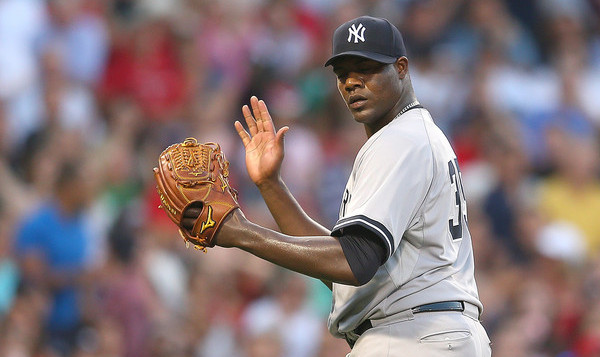 Now that the season is over, we can start to look forward and figure out which direction the Yankees will go this offseason. They could go big with free agents, they could do nothing and continue to trust their prospects, or they could have another trade-heavy offseason. I'm sure there's a middle ground somewhere.
This offseason arbitration will be a major item for the Yankees. Some of their most important players are up for arbitration and due big raises, which will impact the overall payroll. Matt Swartz at MLBTR posted his annual arbitration projections earlier this week, and his model gets more and more accurate each year. There are still some big misses, that's unavoidable, but overall the margin of error is within a few percent.
Anyway, let's look at Swartz's projections for New York's nine arbitration eligible players. Yes, nine. The numbers in parentheses are each player's service time, written (years.days). In the service time world, 172 days equals a year.
Sergio Santos (5.110) – $900K
Andrew Bailey (5.034) – $900K arbitration projection; has $2MM club option.
Ivan Nova (5.024) – $4.4MM
Michael Pineda (4.099) – $4.6MM
Dustin Ackley (4.087) – $3.1MM
Nathan Eovaldi (4.013) – $5.7MM
Adam Warren (3.036) – $1.5MM
Justin Wilson (3.035) – $1.3MM
Didi Gregorius (2.159) – $2.1MM
According to Tim Dierkes, the Super Two cutoff this year is 2.130, meaning Dellin Betances fell 52 days short of qualifying for arbitration. Super Twos are arbitration eligible four times instead of the usual three. Gregorius is a Super Two and arbitration-eligible for the first time this winter. He's got a nice raise coming after making something near the league minimum in 2015.
Santos is an obvious non-tender candidate. Even if the Yankees wanted to keep him around, they're better off non-tendering him and re-signing him to a minor league contract since he's going to miss most of next season while rehabbing from Tommy John surgery. There is no 60-day DL in the offseason and there's no reason to have a injured journeyman reliever like Santos clogging up a precious 40-man roster spot.
Bailey is also a non-tender candidate and his contract situation is slightly more complicated thanks to that $2M club option. I know he's a former All-Star and all that, but I didn't see anything in September that made me think Bailey is worth $2M next season. The Yankees can decline the option and instead take him to arbitration, where he's projected to earn a mere $900,000. I could see cutting him loose entirely or going to arbitration. I'd be surprised if the Yankees picked up the option.
Pineda and Eovaldi are both entering their second arbitration year. Pineda earned $2.1M this season and has the biggest projected raise at $2.5M. Eovaldi is right behind him with a $2.4M projected raise. That is fairly standard for good but not great starters going through arbitration for the second time. Given the fact both Pineda and Eovaldi spent time on the DL with arm injuries in 2015, I'm guessing the Yankees will not explore a long-term extension with either this winter.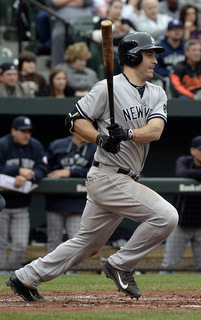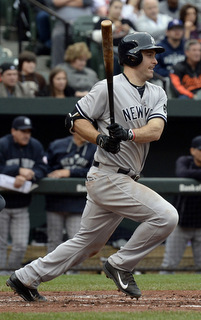 Like Pineda and Eovaldi, Ackley is entering his second arbitration year and he's projected for a mere $500,000 raise. His arbitration case is slightly different because he signed a Major League contract with the Mariners after being drafted, which means Ackley's salary was higher in his first few years as a big leaguer. He made $1.5M in 2013, his final pre-arbitration year. Most players are making something close to the league minimum that year. His arbitration salary last season was based on that $1.5M. Still, that projected $3.1M salary for Ackley in 2016 is fine. The Yankees didn't trade Ramon Flores and Jose Ramirez to get Ackley only to non-tender him after the season. Besides, he hit in September!
Warren and Wilson are getting typical raises for middle relievers going through arbitration for the first time. Warren's salary is slightly higher because he spent some time as a starter, and being a starter pays. Had he remained in the rotation all season, his projected arbitration salary likely would have climbed north of $2M. Maybe the Yankees will throw Warren a bone and pay him more than projected after jerking him around this year. I wouldn't get my hopes up if I were Warren though. This is a business, after all.
And finally, Nova's the most interesting arbitration case because he was both hurt (rehab from Tommy John surgery) and bad (5.07 ERA and 4.87 FIP) in 2015. That projected $4.4M salary works out to a $1.1M raise over his 2015 salary, which is quite small for a starting pitcher entering his third arbitration year. Joel Sherman says the Yankees will not non-tender Nova, and as bad as he was this year, that makes sense. Paying $4.4M for a depth arm is nothing, and at least with Nova you can say he might improve as he gets further away from Tommy John surgery. At the very least, the Yankees could tender him a contract then trade him. Don't cut him loose for nothing.
Arbitration salaries are based on old school stats. Wins, saves, home runs … stuff like that. The players are compared to others at their service time level and they argue they deserve X while the team argues they deserve less than X. The Yankees haven't been to an actual arbitration hearing in years, not since Chien-Ming Wang in 2008, and there's no reason to think they'll go to one this offseason. Chances are everyone who needs to be signed this winter will be signed.