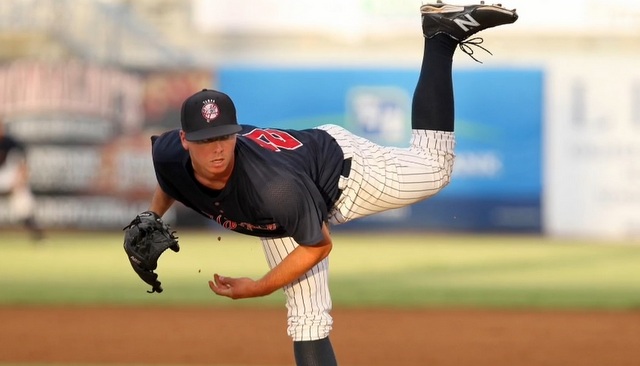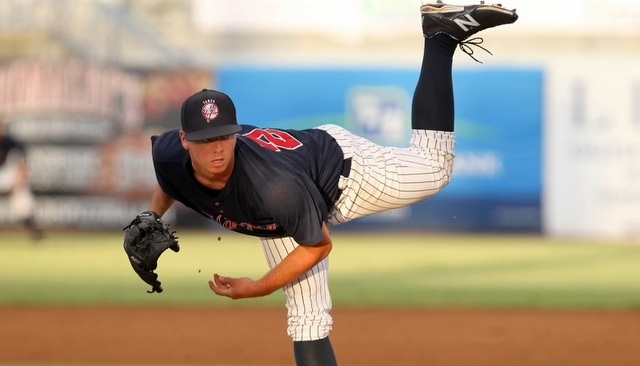 For the first time in 2015, left-hander Ian Clarkin pitched in an official game this afternoon. Clarkin threw four innings for the Surprise Saguaros in the Arizona Fall League, allowing one run on three singles, one double, and three walks. He struck out two, got six ground outs, no fly outs, and threw 37 of 64 pitches for strikes (58%). Here's the box score.
"I thought I pitched pretty well," said Clarkin to William Boor. "It's really good for me to have a starting point to make adjustments into my next start … It felt great. It was hard for them to take me out of today's game. Obviously when they tell me I'm done, I'm done, but I wanted to go back out there"
Clarkin, 21, came into the season as the Yankees' fourth best prospect. He then came down with a mysterious elbow injury and missed the season. It was originally called inflammation back in Spring Training. Clarkin was on a throwing program in August and September and has been pitching in Instructional League the last few weeks.
Keith Law was at this afternoon's game and said Clarkin was sitting 90-92 mph with "that same good curveball he's always had," so that's good news. His fastball/curveball combination has returned to where it was before the injury. Clarkin also throws a changeup and picked up a cutter last season. Here's video of him warming up in the bullpen today.
"I think he threw the ball well, worked ahead in the count," said Saguaros and Double-A Trenton pitching coach Jose Rosado to Boor. "It's fun to watch a lefty so young in this league. It's fun, especially when he's able to work ahead in the count."
The 2015 season is a lost season at this point, but at least the AzFL stint will allow Clarkin to get some competitive innings under his belt before going home for the winter. The AzFL season ends in about a month, so with any luck, Clarkin will throw another 25-30 innings this year.
"All I'm worried about is going out and dominating," added Clarkin. "I have a lot more left in the tank. I'm happy that I have a starting point, but I can do a lot more. I expect a lot more."