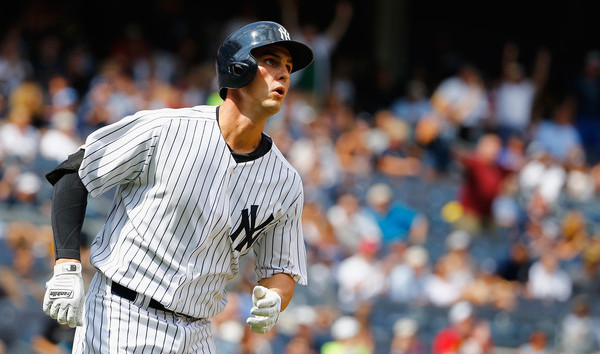 I wouldn't call it a problem, but one of the biggest questions heading into the 2016 season is how Greg Bird fits the roster. The Yankees have Mark Teixeira at first base, Alex Rodriguez at DH, and another DH candidate in Carlos Beltran. Bird is a first baseman (and DH) only, and his lack of versatility doesn't fit the bench.
"That's the optimal," said Brian Cashman to Ken Davidoff and Bryan Hoch when asked about Bird starting next season in Triple-A. "Not for Bird, but optimally period, that would be the best. Currently, Tex is the better player … If Alex went down, we could swing Carlos over from right field to DH … Currently (Bird is) blocked by some pretty significant players. It creates a great dynamic."
That is basically CashmanSpeak for "we just have to wait for Teixeira or A-Rod to get hurt." He can't come out and say it, but I'm sure that's what the Yankees are thinking. Stash Bird in Triple-A for a few weeks, let him work mostly on his defense, then call him up when the need inevitably rises. Teixeira and Rodriguez aren't all that durable these days, after all.
Bird, 23, hit .291/.343/.529 (137 wRC+) with eleven home runs in 46 games with the Yankees this past season after taking over at first base following Teixeira injury. He really struggled against lefties in September and was passable at first base, but not an asset. Bird is very clearly the heir apparent to Teixeira, whose eight-year contract expires next winter.
Like I said, this isn't a problem. Have too many good players is a good thing. Stashing Bird in Triple-A is a short-term measure, that's all. It's temporary. We'll see him again at some point next year. It's inevitable.