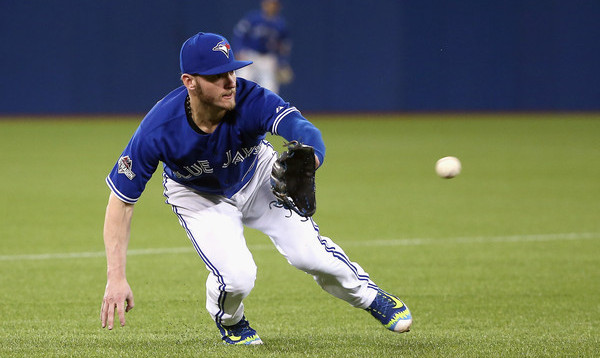 As expected, Blue Jays third baseman Josh Donaldson was named the 2015 AL Most Valuable Player earlier tonight. He received 23 of 30 first place votes. Angels outfielder Mike Trout finished a distant second in the voting. I'd have voted for Trout, personally. Hard to believe he only has one MVP to show for this four-year stretch. It was his worst season too.
Anyway, three Yankees players received down-ballot votes: Brian McCann received one ninth place vote while Alex Rodriguez and Mark Teixeira each received a tenth place vote. They're the first Yankees to receive MVP votes since Robinson Cano in 2014. The Yankees were shut out of the MVP voting last year for the first time since 1992. The full voting results are at the BBWAA's site.
Bryce Harper was named NL MVP unanimously. The Yankees did not have any awards finalists this year. Their last major award winner remains A-Rod, who was named 2007 AL MVP. Well, Andrew Miller won the Mariano Rivera Award this year, but that's not really a major award.